Ann Taylor
Ann Taylor: All About the Brand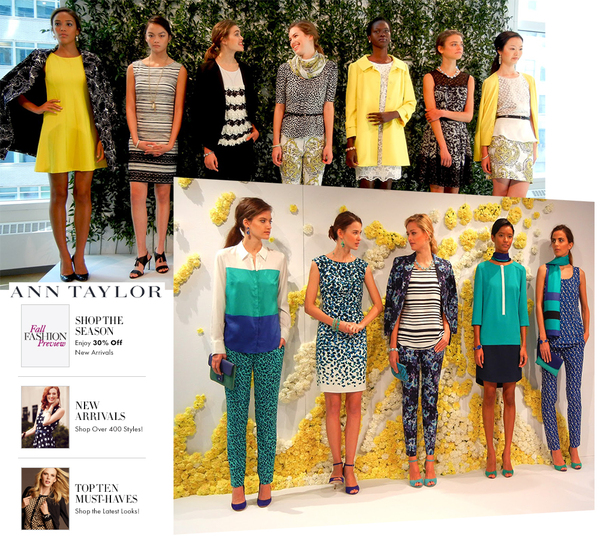 Ann Taylor has represented chic, quality clothing for the working woman for decades. Founded in 1954, this brand has evolved and grown along with its clientele.
Is Ann Taylor a Good Brand? According to its staying power and loyal customers the answer is yes. Ann Taylor focuses on several strands in order to create the brand that so many women appreciate.
Ann Taylor Understands Women The first goal of Ann Taylor is to appeal to women's values and desires-in other words actually connecting with women, understanding women, and giving women what they want. The Ann Taylor website says of the modern working woman, "Our goal is always to unleash her confidence, femininity and feeling of success-making her shine." Ann Taylor has from the beginning focuses on a more business or work oriented line of clothing-but more casual pieces have been incorporated over the years. Whatever the type of clothing though, Ann Taylor seeks to make women feel empowered by giving them clothing choices that gives them confidence, makes them feel attractive, and gives them an air of authority. In addition, the brand wants to allow women to express their unique personal style. Elegance and sophistication are the main feelings one gets from Ann Taylor clothing-but there are fun and unique pieces available to spice up a look.
Wardrobe Staples Ann Taylor has achieved success by always carrying an excellent selection of practical, foundation pieces. What they now call "power" pieces. This could be a suit, slacks, jacket, skirt, cardigan set, or basic button up blouse. While other styles come and go, Ann Taylor always features classic wardrobe staples that will coordinate well with almost anything. A slim, flattering pencil skirt with excellent cut or a black basic, but elegant, cardigan set will never go out of style. Customers love having a reliable source for their foundation pieces.
High-qualtiy Clothing If you've ever wondered, "Is Ann Taylor good quality?", then wonder no more. Quality is one of the characteristics that defines the Ann Taylor brand. When a customer buys a foundation piece or a unique blouse that she loves, then it's important that high quality construction and fabrics help the clothing stand the test of time. The quality of Ann Taylor clothing lies not only in construction and fabric, but also in sizing accuracy and universally flattering fits. As with any brand, not every piece of clothing will flatter everyone. However, Ann Taylor makes sure the foundation pieces and most of their other pieces will flatter almost any woman.
The History of Ann Taylor
Upon hearing the name of the brand, many women might wonder if there ever was an actual "Ann Taylor." In other words, is Ann Taylor a real person? Actually no! Richard Liebeskind named his first shop "Ann Taylor" based on a best-selling dress design. This style, created by Richard's father, embodied the well-dressed woman. As the brand grew, Ann Loft became representative of well-dressed, confident and modern working women.
Ann Taylor and Ann Taylor Loft If you've ever been confused by the difference between Ann Taylor and the Loft, then you are not alone. However, there really are some very pertinent differences. Now known as simple "Loft", Ann Taylor Loft was launched in 1983 in order to cater to a slightly different clientele.
The Ann Taylor company gears the Ann Taylor brand to a woman in her mid 30s to 40s, who may be a mother and certainly works. An article in The Wall Street Journal says this woman, "Leads a busy, sophisticated life and her idea of dressing down at work is wearing a velvet jacket with jeans." The same article says the target customer of the Loft will be a, "thirtysomething with children, who works in a laid-back less corporate environment."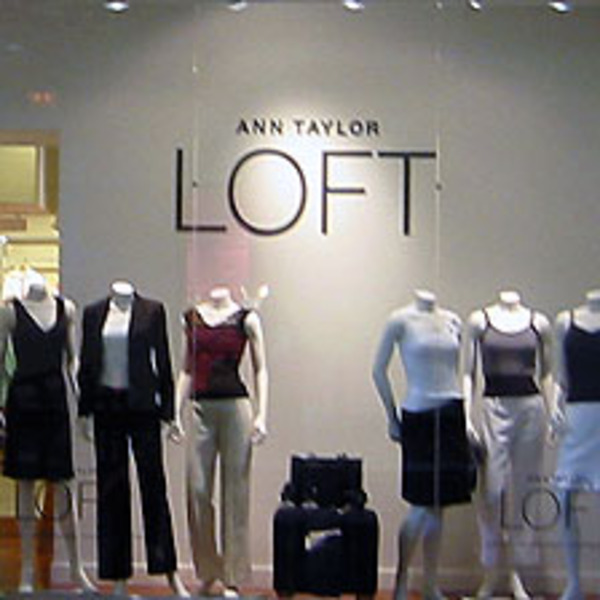 So how do these differences play out? Ann Taylor Loft carries clothing that are more casual, fashion trend focused. This theoretically appeals to a younger woman. In addition the pricing is lower than the Ann Taylor brand. Again, this should appeal more to women just beginning their careers. Ann Inc describes the Loft brand as" accessible, versatile, and affordable clothes with a flattering fit."
The Ann Taylor brand appeals to the higher end, more established career woman with luxurious materials that usually need to be sent to the dry cleaner. The construction of the Ann Taylor clothing also tends to be rock solid and extremely durable. Cashmere and silk are featured in many Ann Taylor clothing pieces. Elegant sophistication defines the Ann Taylor brand.
The Ann Taylor Persona Ann Taylor will be perfect for an established career or working woman looking to wear a super polished, sophisticated look. Solid foundation pieces, high quality fabrics, and unique accessories will create a unique, versatile, and luxurious wardrobe.
Be the first to comment