The street style stars are out in full force, discover the latest fashion and trends off the runway. Unlike those on "People of Walmart" here you'll find people running errands and being fashionable at the same time.
Zodie Myles the Fashion Stylist
messycloset.com/street-style/london/28/34/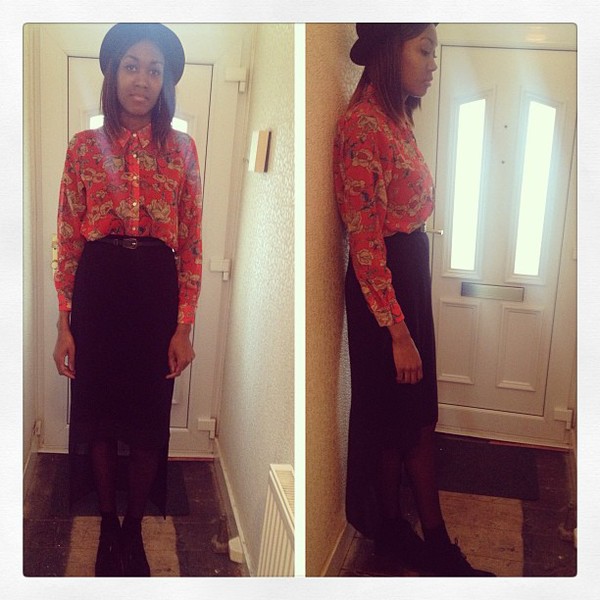 Visit Website: https://zodiestylesblog.blogspot.co.uk
Location: London
| | |
| --- | --- |
| https://twitter.com/ZodieStyles on | |


What are you wearing today?
Create a lookbook and
share your style
click image to enlarge
Who are some of your favorite designers? My favourite designers are: Alexander Mcqueen, Balmain, Calvin Klein, Erdem, House of Holland, Armani, J.W Anderson, Rachel Zoe, See by chloe, Valentino
How would you define your personal style? I would say my personal style is Vintage, sometimes inspired by Alexa chung I love her style, I love prints, colour and would say im girlie. I love experimenting with accessories and adding on pieces.
Where do you get your inspiration? I love Alexa chung, street style, catwalk, Lookbook website.
What are some of your favorite fashion websites, magazines, or books? Websites: lookbook.nu, company.co.uk, elle.uk. Magazines: LOOK, COMPANY, VOGUE, ELLE
What are your favorite colors to style with and why? My Favorite colors to style with, I would say I don't really have a particular colors I like to style with I love mixing colors.
What are your favorite fabrics to style with and why? I love all fabrics apart from Cashmere which I find very itching. I love silk very girlie, soft and elegant.
What city do you live in and how would you define your city's fashion? I live in London, London is the capital of fashion, there is so many trends, different styles and inspirations. Whether its any age old or young.
View other street style photos taken in
London