It's not just about what you wear, it's about how you wear it.
I'll breeze through clothing stores and run my hands along various fabrics, lightly caressing a lace cuff, rubbing the sleeve of a velour track suit, delicately touching an exquisite brushed twill. popping in and out of boutiques, and taking the time to stop and people watch was one way I would teach myself about the city and fashion.

Shopping districts, streets dotted with character filled boutiques attracted me during my shopping escapades. A time gathering ideas, fancying things, touching and trying on. Even when I walk away empty handed. I return to my own closet bursting with ways to restyle and mix/match.
Take a look at what's being worn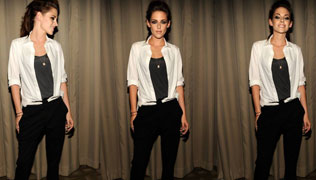 Would You Wear Your Ex's Clothes?
Kristen Stewart just stepped out wearing a shirt her ex had been photographed wearing before-even though it's been weeks since she was caught making out with her Snow White and the Huntsman director...and she and R-Patz reportedly split.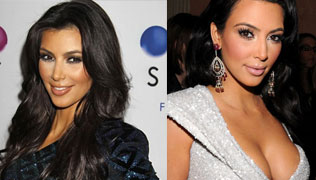 Kim Kardashian hits the Big Apple in revealing cut-out dress
Never one to shy away from flaunting her famous figure, Kim Kardashian poured her curves into a plunging body-hugging dress for a fashionable night out in New York City.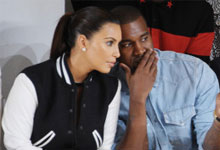 Kim and Kanye's Questionable Style Choices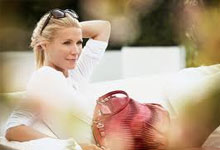 Gwyneth Paltrow Has Always Been A Trendsetter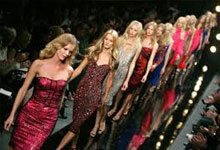 Street Style From New York Fashion Week
Nicki Minaj Eyes Entry Into The Fashion World
Nicki Minaj is reportedly in talks to start her own fashion line. She certainly has her own unique style down pat, and soon Nicki Minaj will have her very own fashion line.
Katie Holmes Wants Her Clothes to Make Women Look "Skinny and Hot"
Katie Holmes told InStyle, "We as women spend a lot of money on clothes ... they better make us look skinny and hot."
The fashion world is packed with lists of "do" and "do not"s. That's a problem. Why? There are so many people, so many body types, so many personalities, and time tends to alter these rules quickly.

Every body is beautiful, and clothing should not take away from that. Know your body. Love it. Show that love by dressing in clothing that compliments it.

- YFashionMagazine
Dressing For The Various Seasons
While woman want to look fashionable and trendy everyday and every season, there is nothing less fashionable looking than someone who is miserably cold, or uncomfortably hot. No matter how trendy that outfit may be if it is not suitable for the time of years or the weather, it is going to leave you feeling less than your best. That's why following these tips for how to dress for the various seasons is vitally important.
Winter Wear
With the ability to control the temperatures indoor, dressing appropriately for the inside during those cold winter months really isn't much of an issue at all. Winter simply gives you the chance to wear velvet and velour, and those really cute winter sweaters that have been hidden away in your drawers for most of the year. However, dressing right for those outside activities is a must if you plan on surviving the winter while enjoy those out of door activities.
The key to proper out of doors winter wear is layering. You start with a base layer that is usually lightweight and is made of material that wicks moisture away from your body while providing a little bit of insulation. This way, if you take part in intense exercise that makes you sweat in your winter wear you body will stay drier and therefore warmer.

You then should wear a middle or several middle layers that are designed to insulate you from the cold. Those middle layers may consist of woollen sweaters, or other materials that have properties that will help you hold in your body heat and prevent those cold winds from cutting through the layers.
The outlayer should also be insulated and heavy enough to keep you warm. It should also be moisture resistant and if it isn't then a moisture resistant shell should be worn over the outer layer of clothing. Your out layer of clothing is normally a coat or jacket that is roomy enough to move but, close fitting enough at the waist, wrist, and in the case of snow suits or pants ankles to keep snow and wind from blowing under the layer.
Spring
Spring weather is often unpredictable and there can often be a drastic change in temperatures within a few short hours. When dressing for spring you can choose outfits in pastel or bright colors, but do make sure that you wear easily sheddable layers if you are going to be outside during most of the day. Do wear tights or other stockings especially during early spring and save those sundresses for the hot days of summer choosing instead to wear colorful shifts, and sporty skirts and shirts. Have a sweater or blazer on hand and an umbrella as well.

Summer
Summer is the time of year to look cool and stay cool which isn't always easy. However, by choosing clothing made of cotton, wearing loose shirts, and avoiding those heavy blue jeans and choosing instead shorts or long cotton pants you are going to feel more comfortable and in great even in the hottest temperatures.

Fall
Fall is a great season for fashion. It is during this time of year that you can wear all those great fall colors and fabrics such as those cute denim jeans and flattering flannel shirts, light to medium weight sweaters and denim and wool blend skirts. It is also the time when those fashion boots look especially trendy and chunky jewellery really finishes off that overall trendy look.

So, this year let the wide variety of fashion trends guide you into dressing for the various seasons and the activities they bring.

| | |
| --- | --- |
| | A long slim fit one-piece dress with a hood and a zipper point. It nicely shows body volume with slim fit. It features leg-line zipper design which adds both comfort and sexiness. The clean V-neckline and casual hood give a stylish yet practical look. Legline zipper / hood long one-piece dress / slim fit / very elastic |
| | |
| --- | --- |
| Tracy Reese revives retro sensibilities with the Deconstructed dress featuring an A-line skirt, bateau neck, and pretty petticoat. Raw material edge at neckline, sleeves, and bottom of skirt Deep V-neck in back with zipper and tie-back sash | |
| | |
| --- | --- |
| | A dainty belt creates a defined waist in this Anne Klein darling with cap sleeves, princess seams, and a classic A-line skirt. Hidden back zipper, Belt included and removable |