Dressing Sexy and Being Seductive
How to dress in a seductive style, Tips for dressing and looking sexy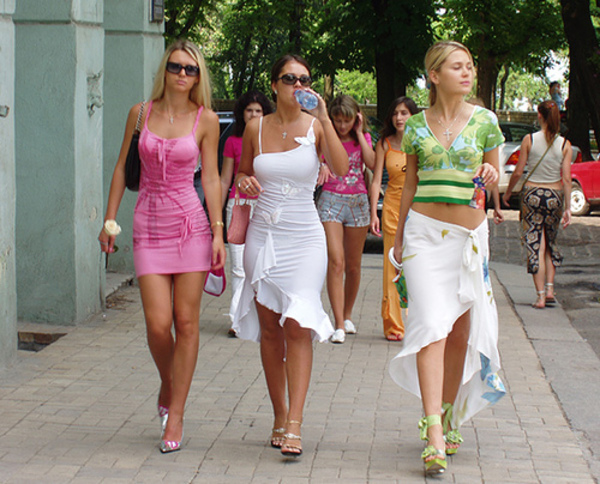 So you want to please your significant other in a way that will have him begging for more. With the sexy clothes you wear, you can do just that, and lots more. Just mix and match a few of these tips and you'll have your lover itching to see just what's underneath those skimpy layers and you'll want him to.
Invest in some little black underwear: We all know the little black dress is an essential for a woman to show off every once in awhile. It's a crucial piece of clothing to have in her wardrobe, but even more crucial to wear it right. A barely there black bikini or thong can do the right thing by complimenting the dress therefore, allowing you to show it off with pride and a little bit of flirtatiousness.
Wear a little bit of fur: Want an easy way to get your lover's hands on you? Fabrics such as silk, suede, cashmere, and faux fur are much softer to the touch than cotton fabrics. Wear some of these gems, and your significant other will want to caress you all over.
A little bit of eyeliner goes a long way: Fire up the sex pot with a little bit of smudged eyeliner. Stand in front of the mirror for a bit and put some on. We know you want to do something extremely naughty.
The hands need a little love too: There's always something sexy about freshly manicured hands. Maybe it's the way they look when they're caressing your body. Maybe it's the way they suddenly feel much smoother and softer than you could ever think possible. In either case, a manicure is a surefire way to seduce your lover.
Smell like an island girl: So you just washed your hair and are about to style it up however, just as touch can do the trick, so can smells. Spray a little bit of flowery fragrance into your hair and smell great all day and night. Scents like jasmine, freesia, or cherry blossom are some good scents to choose from.
Wear Red, command the attention of those around you: There's a reason we use red to paint stop signs. It always jumps out at you, telling you to stop. A little bit of red can do the same for you. Wear red dress, red shoes, anything in red, and you will make people stop and stare.
The lipstick trick: What better way to grab a man's attention than by giving love and attention to those luscious lips. Put on a bit of lipstick in front of him, making sure he watches your every move. If you think you were hard to resist before, now you'll definitely have his undivided attention.
Wear some animal print: It certainly doesn't have to be a whole print outfit, though if you can pull it off, awesome. All you need is a scarf or even a thong if you want to feel real naughty. Imagine him peeling all your clothes away and resting his eyes on a little leopard print thong. This little gesture screams out that you want him.
Feeling a little hot?: Wear a tank top, (bra optional of course) if you're feeling a little hot. Don't be afraid to show some skin. You've got the fire and he wants to feel it.
Try on his clothes: There is something really sexy about a woman lounging around in one of her man's shirts. Maybe it's the way the collar contrasts with her skin. Maybe it's the fact she is in a way marking her territory. Perhaps it's the fact only the bare minimum is covered. Whatever the case may be, it works.
Bring out the garter belt: If you haven't worn a garter belt since your wedding, then maybe it's time to wear it again. It will definitely spruce your sex appeal. Take your guy's hand and gently slide it up your skirt, just high enough to where he can feel it. The belt will definitely grab his attention.
Give him some candy: Remember those candy necklaces you used to play with when you were a kid? You'd wear it for awhile, and then eat it all up. This time you won't be the one doing the eating. Wear the necklace, then seductively tell him you have a dessert for him, then feel his warm breath on your skin as he gently nibbles it away.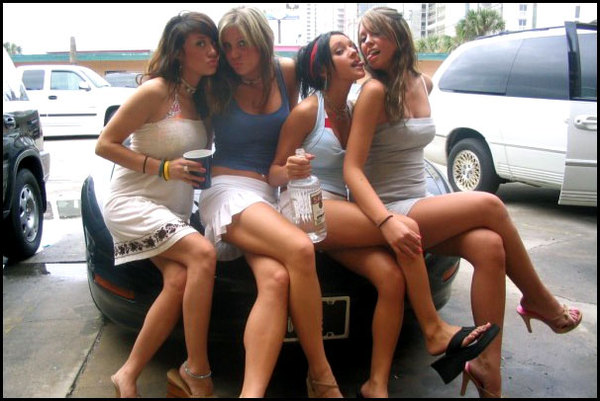 Let your hair go wild: Occasionally, it's ok to let your mane get a little messy. It shows off your a little wild and crazy, and you'll only be getting it all messed up when the two of you do the nasty anyway. Show him you're not afraid to take a walk on the wild side.
Heels and nothing else: Looking for a quick way to get him going? One evening when you're undressing, take off all your clothes accept your heels. Walk around in them for awhile as if you just haven't bothered to take them off yet. See how long it takes him to go crazy for you.
Slip into something comfortable: A full length slip is soft, silky and comfortable to wear. Make sure it's the first thing he sees you put on in the morning and the last thing he peels away. The two of you will share a blissful and romantic Hollywood moment.
Be the first to comment