What is a Girly Girl?
Girly girl is a slang term for a girl or woman who chooses to dress and behave in an especially feminine style, such as wearing pink, using make-up, using perfume, dressing in skirts, dresses and blouses, and talking about relationships...
Some girls really enjoy being a girly girl. While it helps to make a girl feel good about herself by embracing her femininity to the fullest, it isn't always an easy task. She needs to be able to handle the world and what it throws at her with an unparalleled grace, all while being herself to the fullest.
So how do you become a girly girl? You need to be able to take good care of your skin. Wash your face at least twice a day, wear sunscreen, and of course don't overdo your makeup. Only put enough to help emphasize your face. Wash your face with a mild soap that removes makeup, dirt and oil, morning, day and night. It is okay to give yourself a facial once a week, but no more than that because you can dry out all of your skin. If you are going to use an acne cream, make sure to also use a smoothing moisturizer as well. Take a shower with scented bath gels and a sponge, and make sure you lotion up your body with a good moisturizing lotion with sunscreen. Do this frequently and your skin will be soft all the time.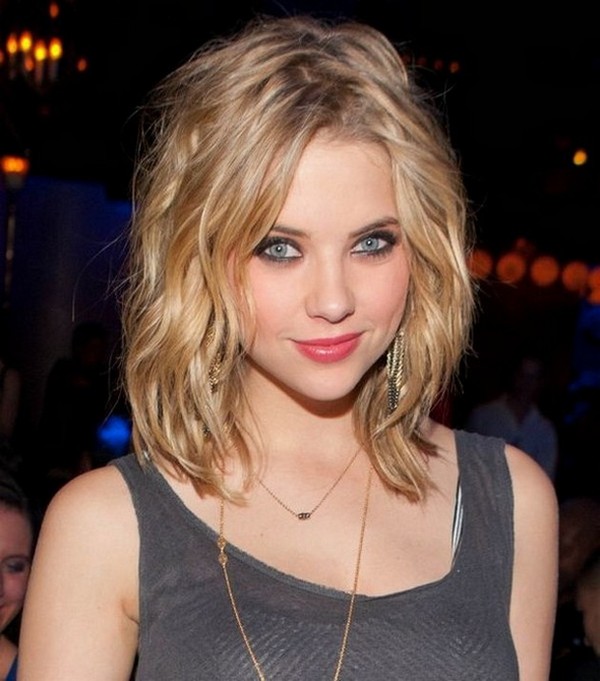 Make sure to wear the right amount of makeup. Mascara and lip gloss are perfect to where every day however, you need to make sure it is applied smoothly. Highlighters and blush are perfect to emphasize your cheeks, while wearing a little eye shadow in a girly color will bring attention to your eyes.
Foundation is fine however, if you apply too much, it looks fake, so only apply foundation if you really need it.
When putting on your makeup, make sure you use a sponge on your face, and don't put any makeup on your dry skin since it will dry it out. Instead opt for using a bit of powder to make dryer skin look shiny.
Make sure you are clean and groom yourself well. Keep your nails painted, but make them nice and interesting colors to look at. Your hair must always be washed and styled. Make sure to use a shampoo and conditioner that is going to help your hair. You want soft, smooth, shiny hair, so be sure to get the shampoo based on your hair type. Brush your teeth every day, and make sure your breath always smells good. It's fine to use a bit of perfume or body spray if you have it, but excessive amounts are a big no-no. It's okay to smell clean and fresh, but not okay to make everyone sneeze or cover their nose when they're around you.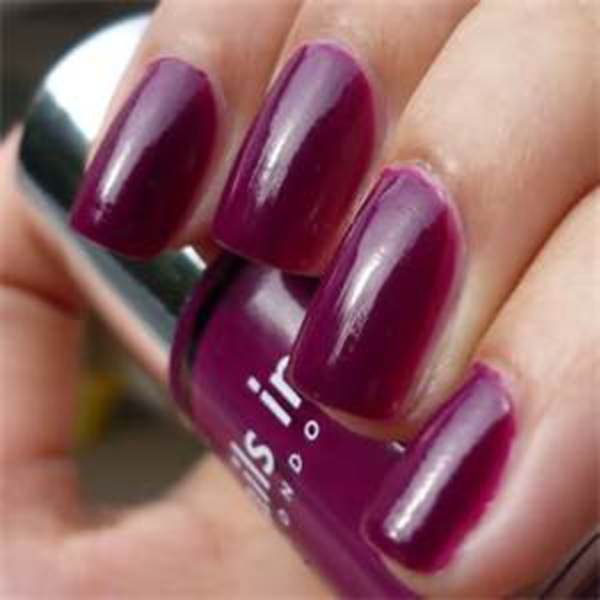 Look after your nails. Keep your nails painted and try to get a manicure done at least once or twice a month. If you have the habit of nail biting you need to break it. Jagged nails do not look good, and people notice your hands more than you realize. If you are not very good at painting your nails, you can get a family member or sibling to do it for you. Remember, when painting your nails; opt for lighter, more girly colors such as pink, baby blue or lavender. Invest in a hand cream as well, to keep your hands soft and help your nails grow stronger.
Take care of your hair. Make sure you have the right product for your hair and that you don't use too much of them. It's fine to use a little bit of hairspray, but don't put too much as you don't want your hair becoming stiff or flaky. Try not to use machines like blow dryers or curling irons too often, they damage your hair. Instead, opt for air drying it, and use a protectant if you plan on curling or straightening your hair. Finally, make sure you have a different hairstyle every day or every couple of days. The more you style up your hair, the nicer it will look and people will compliment your hair, too.
Be healthy and take good care of yourself. This means you need to go light on the junk food, but by no means does it mean you have to starve yourself. Just make sure you eat healthy and exercise daily. If you're dangerously overweight, you may need to see a doctor, so that they may prescribe a diet plan for you to follow in order to lose the unwanted weight.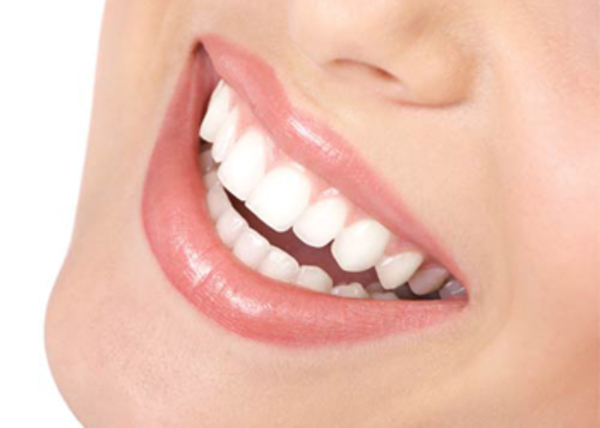 Make sure you have a nice set of pearly whites. Your teeth are some of the first things some people look at, so making sure they are nice and white is a must. You can keep a dazzling smile by making sure you brush your teeth at least twice a day, and caring for them if they are crooked or need a bit more whitening. If you have crooked teeth, it's okay to need braces. Just think of them as jewelry for your teeth. For teeth whitening, you can either buy a whitening solution from a store or look for someone who specializes in cosmetic dentistry to get them whitened.
Make sure you get a good night's sleep. Nobody looks attractive if they have bags under their eyes from lack of sleep. It is also healthy, and helps your other important body processes function correctly.
Making the most of your clothing and style Be fashionable, but don't sacrifice your own sense of style. It's okay to be trendy, but you need to make sure you have your own personality. Take a look at magazines like seventeen, vogue, and other similar titles for ideas or inspiration. Mix and match your outfits, and don't be afraid to experiment a little bit.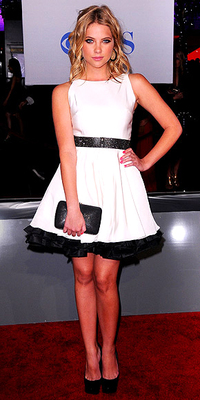 Every girly girl wardrobe needs to have some or all of these pieces. Pink is the typical girl color but blacks or blues are okay as well for a different look or occasion. Your wardrobe should contain the following: light and dark wash denim skirts, light and dark wash shorts, at least 1 pair of dark-wash skinny jeans, 6 plain tank tops in the colors pink, peach, blue, light green, lavender and white.
These will be nice for layering, or if you want a casual weekend look paired with some nice shorts or jeans, a pair of cute panties, at least 3 pairs of shoes that you will feel comfortable in (one of them must be a cute girly pair of workout sneakers), and some cute dresses.
With dresses if you wish to wear tight ones that's fine but you can't choose short and tight, you need to choose one or the other. Make sure you are also wearing clothes that fit you perfectly. You don't want to be too revealing or wear clothes that are too baggy either. If you're a little budget conscious, it's okay.
While some brand names are really nice, not all are affordable. It is okay if you don't want to buy brand name clothes all the time, or if you simply can't afford brand name clothes. The same is true if you see a really cute shirt or other brand name product you really like and can't afford it. Don't shy away from a brand name clothing item if you really like it simply because you typically don't by brand name items.
Some really good stores to buy girly clothes are Forever 21, Rue 21, Wet seal, Charlotte Russe, Alloy, Dillard's, Ardene, Justice, Victoria's Secret, Aeropostale, Hollister, Abercrombie and Fitch, Delia's, H&M, zara, Rubi, Cotton On, and KMart or Target.
Making sure your attitude and behavior matches your girly look Walk gracefully. This can be a hard step but correct posture is important. Make sure you keep your shoulders back and your head up. Stand tall while walking and never swagger your hips or swing your arms from side to side.
Have a bright, fun, and bubbly personality. You need to be energetic and funny. It's ok to be a little giggly, but you want to make people laugh as well. Be nice to others, no matter what kind of people they are. Nobody is a loser, everyone is just different.
Never be a bully to anyone however, don't allow people to bring you down either. It's ok to have the occasional comment in case someone insults you, but never intentionally bring out the nastiness in you. People will call you fake or not original.
When eating food, make sure you chew and swallow your food methodically. Don't stuff your face with food, and definitely make sure you don't make a mess when you eat. When sitting at the table, sit back with your feet planted flat on the floor, and don't fold your arms or put your hands in your pockets.
Be a romantic at heart. Love songs and poetry should be something you enjoy, as well as reading good romance novels.
No swearing. It's not lady like, and also not attractive. If you have to say something that would require a swear word, try using an alternative like darn it, or darn. Don't speak too soft or too loud. You want to be heard and understood, but you don't want to come off as too pushy or loud.
Hang out with other girls. Go shopping, have a sleepover, hang out at the mall. Do something fun and girly with a group of girls.
Keep everything organized. Make sure you have all of your papers and other items organized. You don't want to be caught trying to find something or constantly asking to borrow someone's pencil.
Keep a diary. Detail anything that happened in your life and talk about it. Your diary is like a friend, so just talk about anything that happened during the day each time you write.
Read magazines. Magazines help you keep up with what's going on. The most popular types most girly girls read are fashion and gossip magazines, but there are certainly others you can read. The more well versed you are with the current events and gossip, the better you look to your peers.
Keep your grades up in school. You have plenty of time to talk and chit chat when you're not in class, so save that for after class time. Make sure you pay attention to what is being taught, turn your homework in on time, and never pass notes in class. You'd hate to be the one getting caught.
A true princess behaves like a princess no matter what the circumstances. Mannerisms and proper etiquette can be learned through various outlets: Princess Prep, eHow, Etiquette School of NY
Be the first to comment