Are Girls Dressing Too Provacatively These Days?
Are Young Girls Dressing Too Sexy for Their Age?
When you look at how the clothing trends have changed over time, you will notice that back in the olden days, children's clothing covered them from head to toe until they were adults. But today you find that the teens dress themselves differently. Today teens like to dress like the adults do. You will find that young girls will dress in low cut tops and booty shorts which seems to be normal and accepted by the society. When the teens reach a certain age, they feel that they must use tons of makeup, have their hair ironed and wear the minimum of clothing. This image that teens have as to how they should dress and look comes from their wanting to look older which can be traced to the celebrities who appear to dress this way in their pictures and photos.
The question remains as to whether teenagers should dress their age or should they dress older. The teenagers would say dress older while their mothers would say dress their age.
There does not seem to be any right or wrong answer to this question. When you realize that a teenager is under peer pressure and their influence to climb the social ladder, you will see that high fashion clothing looks like one way to achieve this.
When a teenager sees young adults being portrayed in corset tops and low rise jeans in the magazines, it seems like it is the right trend for them to follow. Also since many young teenagers look for attention, they will do anything that will help them get the attention.
An article in one of the teen magazines states that girls as young as twelve years see themselves as " flirtatious, sexy and trendy". This would come as a shock to any woman since just a few years back, twelve year olds were innocent pre teens and dressed in clothes that both mother and daughter agreed on. They were unaware of the dangers that the world presented and were not sexually experienced, but all this seems to have changed.
This same magazine goes on about the young naive teen actress Cyrus Miley who played the role of Hanna Montana on the Disney channel. Viewers idolized her and she did portray great messages in her role. She preached individuality and having fun, but then she suddenly grew up and was seen in the magazine Vanity Fair, posing with only a sheet covering her front. She also danced on a pole at the 2009 Teen Choice awards with moves that compared her to a stripper. With actions like these from a star who was idolized by many teen age girls and who followed her example makes these girls want to grow up much faster than they should.
Dressing too Sexy for School? One woman admitted that when she was a teenager in high school there was a constant battle for male attention and she loved the way she could control the emotions of her male peers with her sexuality. It wasn't just about the way she dressed. She carried herself in a way that was provocative yet subliminal. Using her smile, eyes and her way of speech, she knew what her best qualities were and wasn't afraid to let them shine as the boys around her fell in lust.
The sexual attention she was receiving was like a drug to her, it made her feel adored and wanted. She felt amazing when she got the response she was seeking. A lot of women already know that dressing provocatively can be addicting but the high like feeling it brings can be hard to resist.
Selling Padded Bikini Tops for Tweens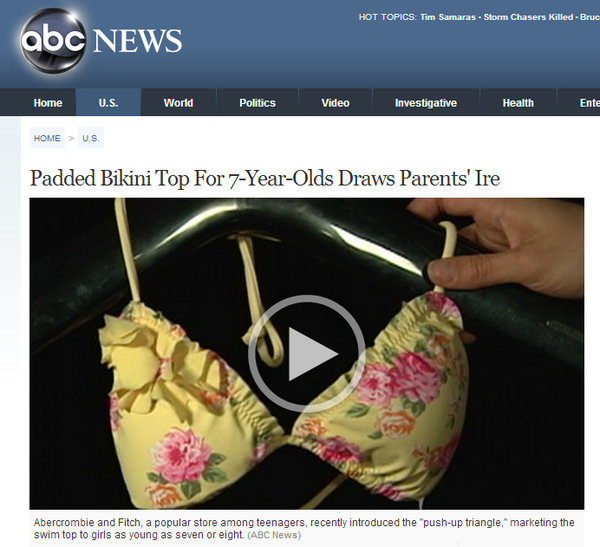 Abercrombie & Fitch, a brand that is no stranger to controversy was offering padded bikini tops to prepubescent girls. At no surprise there was an uproar on the decision to market such a product. Parents argued that for most tweens it was too early for a padded swimsuit. "Yes, Abercrombie Kids seems to think your 8-year-old's chest is too flat.". You can read more about this issue here.
Oversexualization of Young Teens On a typical trip to the mall a teenage girl is overwhelmed by the sexualized merchandise specifically marketed to them. In store front windows they might see thongs or bras designed just for them or they could see tight form fitting t-shirts that read phrases like...
| | | |
| --- | --- | --- |
| "skinny bitch" | "yes, i know i'm a bitch" | "i'm sexy and i know it" |
As the teen is leaving the mall she might be listening to her favorite songs on her iPod, Promiscuous by Nelly Furtado or Lollipop by Lil Wayne. Afterwards she might go home to watch music videos that are filled with visualizations of half naked women provocatively dancing for men. With a change of the channel she'll find her favorite reality show that portrays women as gold diggers or catty.
Over the years these messages are instilled into the young girls mind and become a problem. Her attitude tends to reflect many years of conditioning from advertisements that a woman faces reducing her to a sexualized stereotype. It's no secret that teenage girls are heavily influenced by media. Damaging self objectifying beliefs are formed that she needs to be thin, hot and sexy to have worth. When a teenage girl judges herself based on the standards popular media has given them they might have lower esteem. Mainstream beauty has an unrealistic standard of what beauty is, using it as a means for comparison can be depressing for most young girls.
Are these girls dressed too sexy?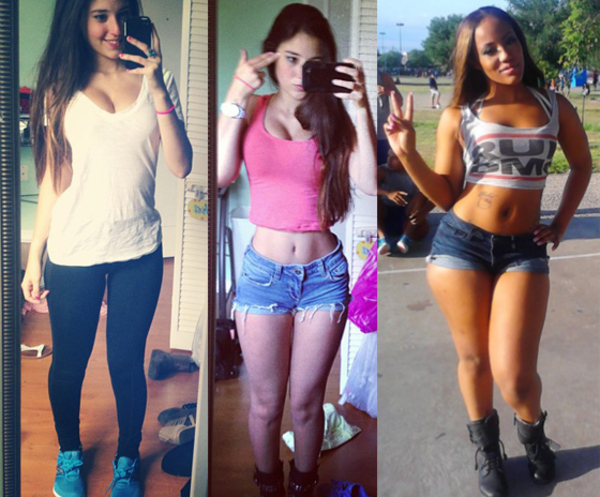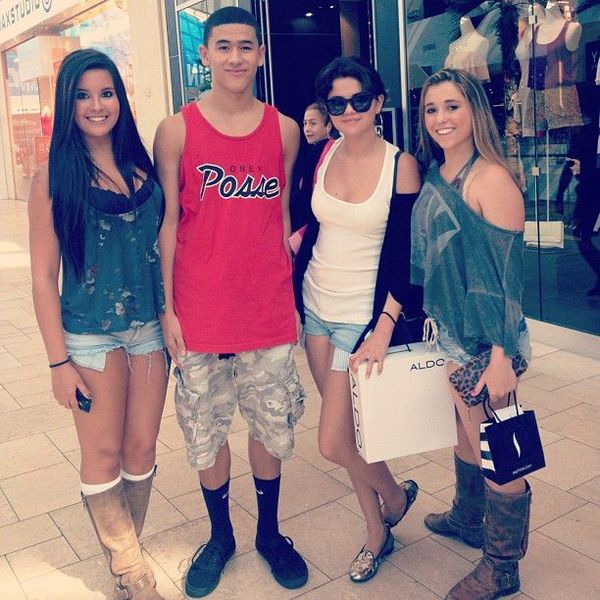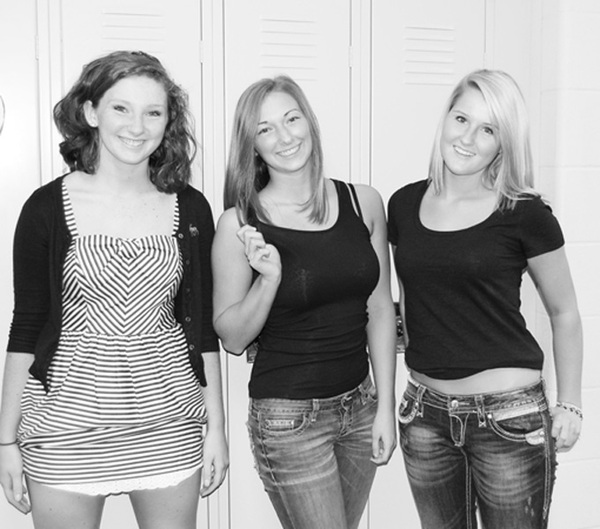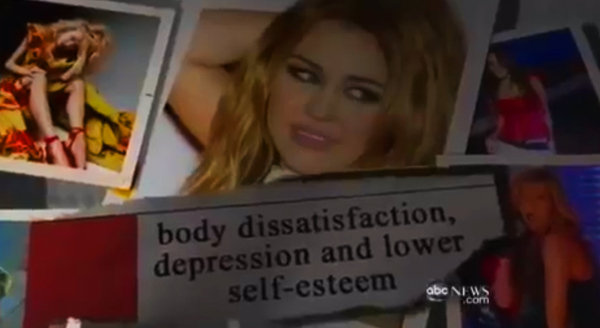 When it comes to the trend of dressing older, it is in the hands of the main stream media and celebrities who influence the teenagers. A parent's best way to minimize the damage is through open discussion and education. It is they who can change the outlook of these young girls.
Be the first to comment