Fashion Blogging Jobs
Where to find fashion blogging jobs
Did you know that your passion for fashion could bring in an additional income for doing many of the things you already love? If you enjoy writing about what's happening in the fashion world and are able to write fun and engaging posts, there are many fashion blogging jobs waiting for you.
Fashion focused companies are always looking for someone to contribute on the regular. If you meet the following requirements then you're already half way there. Do you have experience with writing for fashion blogs or sites? Are you comfortable with using WordPress? Is your writing style easy to read with proper use of grammar? Do you have a social media profile that you share your finds with? If your answer is yes then visit one of the sites blow to find an available position.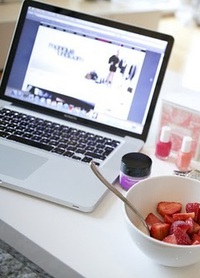 Fashion Blogger Jobs available on Indeed.com http://www.indeed.com/q-Fashion-Blogger-jobs.html Social Media Assistant, Writers and bloggers are in demand.
Find your next fashion blogger job and jump-start your career with Simply Hired http://www.simplyhired.com/a/jobs/list/q-fashion+blogger Video bloggers with style, passion and charisma. Youtube Fashion Blogger, Seeking interns who share a passion for fashion and writing.
Fashion Internships & Fashion Jobs http://dailyfashionjobs.com/ Fashion Internships & Fashion Jobs
Getting paid to blog can be a great way to make supplemental income, and in many cases, can be turned into a full-time job opportunity. To get a paid blogging job, you will usually need experience writing for your own personal blog or writing content for other blogs, websites, or publications.
After you have gained blogging experience, you can network with other bloggers and writers or apply for lucrative blogging positions. Continue reading this article to learn about the many ways in which you can get the needed blogging experience and exposure to land yourself a paid blogging job.
How to Get a Paid Blogging Job Create your own blog, Blog in your spare time, Publicize your blog, Volunteer your blogging services to large blogs with many followers, Network consistently with other bloggers, Send inquiries about blogging positions to major blogs, Apply for blogging positions on freelance job websites and Use your blogging network to seek referrals. Read more: http://www.wikihow.com/Get-a-Paid-Blogging-Job
Be the first to comment