Fashion Blogging
Why be a fashion blogger?
Fashion blogging is a great way to connect with the fashion community, show off your fashion styles or even become a professional blogger. Getting paid to blog is a great opportunity to make extra money or for some, an income. You could also just have fun online with friends and other like minds while showing of your signature style and fashion expertise. Just because you are having fun doesn't mean it's not profitable.
There are people that started off blogging for fun and ended up making blogging a career. One of the professional bloggers known as "Harrods Girl", a self described "fashionholic" based in both London and Hong Kong, is quoted here from her blog:
Yes, we blog for fun as a hobby.
Sometimes, blogging is surprisingly therapeutical after a day of school.(sic)
http://iamfashion.blogspot.com/
~Harrods Girl
Even though having a popular fashion blog could lead to financial benefits and special perks, don't do it for the money. It takes time and passion, not everyone will be the next big fashion star.
Where to Build Your Fashion Blog?
There are many places you can blog including free sites such as MessyCloset, Wordpress, Blogger and Pinterest and many more. Each Blog site is different and has some perks and short coming that the other does not. Investigate which one resonates with your style and blog on.
Growing your Blog can be a challenge
Earning a following can be tough. Having a flare for fashion, you know it's all about the look. Find themes and backgrounds that accentuate your style. Make sure that your content and grammar are superb and make sure to post frequently. No one wants to return to a page that never changes. Get their attention. Great photos can help. Unintentionally grainy or blurry pictures are a fashion blog emergency.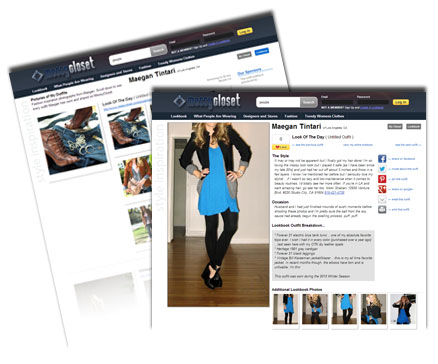 Make sure to "accessorize" all that is your blog. Make sure to check out the competitions blogs and join online fashion communities to see others posts and share your website with the world. Leave positive commentary and join in conversations with others.

Be upbeat and make sure to leave your online lipstick prints everywhere you go with a link in your online signature back to your very trendy fashion blog. Have fun and don't expect miracles. It takes time to build your networks. Build your contacts and followers and treat them like the fashion divas they are.
How Fashion Blogs Influence the Fashion Industry
The fashion industry is a vibrant and highly profitable one that counts a number of stakeholders including designers, retailers, columnists, buyers and editors. Though the industry is closely-knit, still this is open to influences from the outside like the influences of blogs. Fashion is driven by trends, and the blogs sustain the operations of the industry by providing the consumers and other stakeholders with platform to follow these trends.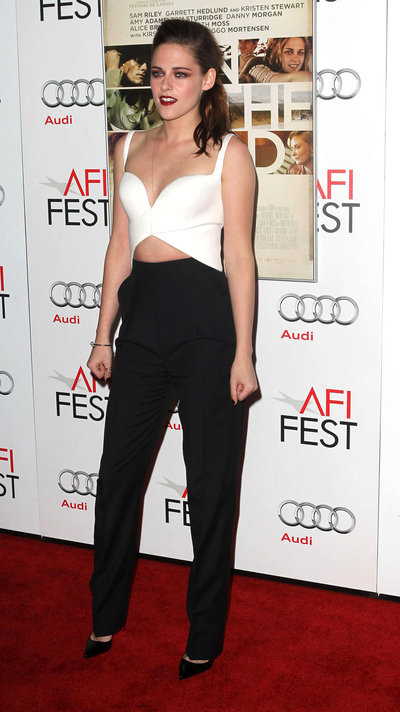 The sentiments of the industry regarding the effects of fashion blogs are best expressed by the interview made on fashion designers Jack McCollough and Lazaro Hernandez, the persons behind Proenza Schouler. In the interview hosted by Imran Amed of The Business of Fashion website, the duo stated their opinion regarding fashion blogs and noted how these blogs redefined the landscape of the fashion industry.
If in the past designers will wait for weeks to get feedback on their latest collections, the fashion blogs of today provide the designers will immediate feedback. This kind of arrangement that involves immediate feedback process is a great help to the fashion industry. According to them, they do follow these blogs but they make it a point that they don't get carried away by the comments whether these are positive or negative. Also, there was a time when these fashion blogs were not considered as serious journalism but through the years the roles of fashion bloggers have changed.
With the growing influence of fashion blogs, many industry insiders are no longer just checking the leading publications like Vogue; what they do now is to check the leading fashion blogs. This is an indication that the thoughts and posts of fashion bloggers are now treated with respect.
How Fashion Blogs Influence the Readers
The great thing about the popularity of fashion blogging is that this opened the doors for many readers to get into the industry. Through these blogs, people from different backgrounds can now participate in this business. These fashion blogs now serve as the platform for many consumers to influence the trends through their choices in fashion and preferences. Readers can also get up-to-date information on news and trends on fashion, thus making them informed and educated.
How Fashion Blogs Affect Advertising
Designers and retail stores can now get free advertising from fashion blogs. Thanks to these free advertising, up-and-coming designers are given the opportunity to compete head-on with some of the leading names in the industry. Though most of the bloggers are not paid for their thoughts, still there's a good number of bloggers that get free samples in the form of clothes and accessories.
In short, fashion blogs now serve as alternative and vibrant sources of fashion trends and information. These blogs democratize the access to information and helped many get into the business and compete with traditional industry players.
Be the first to comment