Why Do Designer Brands Use Us?
Sixty five percent said they believed that they "are constantly bombarded with too much" advertising
Alright so I love to shop, it's my thing. I love Beyonce and Kimora Lee Simmons. However there clothes drive me crazy. I mean they have such powerful name and following to push there empires over to so much success. I walk into Macys and see a Baby Phat & a Dereon section. When I go to look at the jeans and the shirts I can't stand the cat and Dereon being all over the back and front of the jeans and shirts. It makes me really want to know who told them this is cute. When you look at everyone else's clothing and you see how nice they look without promotional tags all over it, its like why would you do something like this?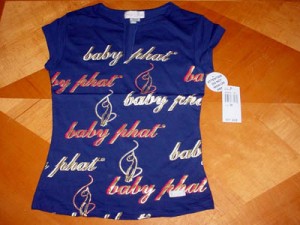 The material of there shoes also makes me furious for the simple fact that Baby Phat is suppose to be like the sister to Phat Farm, & there boy shoes look nothing like that. I'm pretty sure teenage and adult women don't want to walk around with Dereon and Baby Phat all over the back and front of their shirts and jeans. That's why I cant seem to wonder why they stay Baby Phat is such a strong empire because I don't know anyone who really wears Baby Phat or Dereon.
I'm not saying at all that there a bad company. Baby Phat and Dereon have beautiful models and campaign ads but I look at it as a red flag when you market something to the public that you barely wear your self. Like I Love Beyonce however I've only seen her wearing two things from Dereon the Dereon Reversible jacket in - irreplaceable & The Long green trench coat in Ring the alarm. Then occasionally in the campaigns ads, but she is still safe with the outfits she chooses to wear within those campaigns.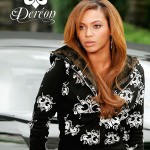 Kimora Lee Simmons every time I see her and her girls on there reality show there from head to toe gorgeous and flawless. Honestly not once have I seen them little girls with the Baby Phat all over there shirts and jeans. So I just think designers need to be more in touch with there fashion and what they wear, and create for other people to put on. I Would never put my name on something and put my full support in something if I know its not what I would wear, why let someone else look like a fool with your name on it ?
Be the first to comment