What is Fashion Week?
A fashion week is a fashion industry event, lasting approximately one week, which allows fashion designers, brands or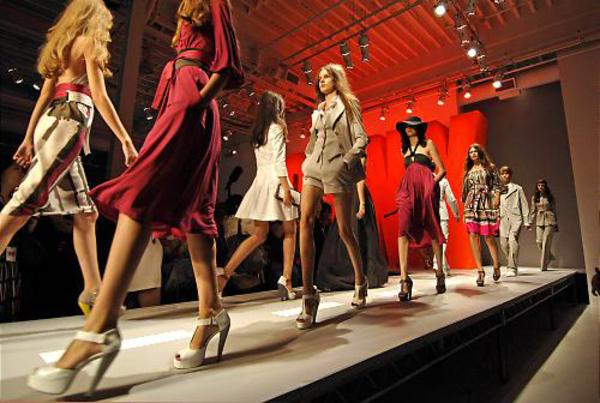 Fashion week is approximately a week long fashion event that encourages designers to display their most recent collections in shows. Buyers and the general public gather to be the first to see the current trends. These types of event are important for letting everyone in the industry know what the new season's trends are.
Fashion week also includes concerts, parties and other events. The purpose of a fashion week is to promote the seasonal collections of prominent designers.
Where is Fashion Week? The most notable fashion weeks are in one of the four "fashion capitals," which are Paris, New York City, London and Milan. There are fashion week events in other cities as well, but these are the most famous and important events for people in the fashion industry.
In the four main cities, Fashion Week is held twice a year. The events are several months before the season the collections are made for, which gives buyers plenty of time to get the styles for the retailers and boutiques they represent. The first Spring/Summer fashion week is held in New York in September and the final Spring/Summer Fashion Week is in Paris in November.
Fashion Week History "Fashion Week" started in 1943 in New York City, when it was called "Press Week." Its only purpose was to take attention away from the French during the Second World War, because people working in fashion were not able to go to Paris during that time. Some say it was what really allowed American fashion to break away from its tradition of being influenced heavily by French fashion.
Initially, Fashion week was supposed to be a way for designers to try to sell their new clothing lines to buyers for retail stores. Other designers would go to fashion week to see what their competitors were doing and also gain insight as to current trends.
Eventually, critics started going to Fashion Week as well. Later, the general public became interested in the fashion week events. The media now reports on fashion week, which can help the public find out about upcoming trends for the coming season. This coverage is also used by smaller designers to gain inspiration for their collections.
Fashion Week Coverage Watch runway shows from your favorite designers, find out which new models deserve your attention this season. Pinterest: We're celebrating all things style! Use Pinterest to create collections of looks you love from designer inspirations, to behind-the-scenes moments and fashion-forward street style.: http://pinterest.com/fashionweek/ Runway & Fashion Shows: Fashion Week in New York, Europe, Asia: nymag.com/thecut/runway The sources for top coverage of New York Fashion Week: http://newyorkfashionweek.com ELLE: http://www.elle.com/fashion/fashion-week/
When is Fashion Week? Fashion Week is held twice a year, once for the Spring/Summer collections and once for the Autumn/Winter collections, in four cities throughout the world. The first city to host fashion week is always New York City in the United States, followed by London, Milan and Paris. The Spring/Summer 2014 fashion week starts on September 5, 2013, giving buyers plenty of time to acquire collections for the coming season.
Who goes to Fashion Week? Fashion week is primarily still an event for people directly related to the fashion industry and the media. It is very difficult to be invited to Fashion Week without any contacts in the fashion industry. Fashion week is a popular event and filled with photographers, designers, models, buyers, critics and even celebrities.
What happens at Fashion Week? Fashion week consists of a lot of different fashion shows that showcase a variety of styles for the next fashion season. After the day's shows are over, there are after parties and events. Many people go to these events to celebrate the life of fashion and a successful day of show. People may use these parties as informal networking events to meet others in the industry.
Other Related Fashion Shows It's been common practice for some designers to have inter-season collections. They're usually geared more toward the commercial audience, and only exist to keep the wait time between new clothes shorter for the consumer.
Be the first to comment