Wearing Jeans To Work
Your guide on how to wear jeans to work. We'll show you what kind of jeans are office appropriate and how to style them to look both professional and fashionable, too.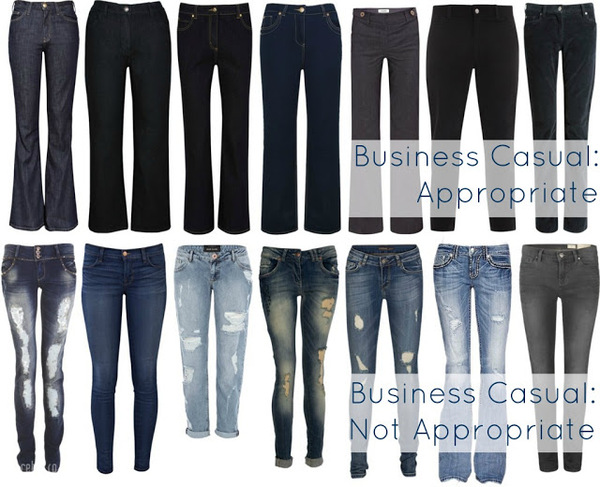 Wearing jeans to work can be tricky for the simple reason that most men don't understand the significance of the whole concept. Already, under normal circumstances, no one would even think about wearing jeans to go to work for the simple reason that jeans are casual clothes. Most often, people only wear jeans to work on casual Fridays but even then, if you don't get the dos and don't of wearing jeans to work right then you will end up jeopardizing your reputation with your colleagues and you don't want that.
These days more and more offices are becoming more relaxed on their dress code, casual friday is no longer the requirement for employees to wear jeans to the office. This isn't a free pass to dress like a slob, it's important to keep a clean professional appearance. Wear your darkest denim jeans, it has a more polished look than any of your faded blue jeans.
Wearing ripped jeans to work will be viewed as too casual, no distressed denim, no holes, no tears or patterns of any kind. This jeans may be fashionable but remember this isn't the time or place for it. Your ripped jeans should be left home.
Are skinny jeans appropriate for work? If you wear it properly skinny jeans can be a cute look, even at the office. Wearing a nice top with a blazer paired with your skinny jeans comes to mind. You can even add a bit of flare to your outfit without going over the top with professional looking jewelry or accessories. Wearing a button down shirt and a blazer will give you the most professional look. Avoid wearing any low cut tops as it will make your outfit more casual than professional.
The DON'Ts of wearing jeans to work
Casual workdays are not Saturday nights
Even if for a day you are not wearing a suit to work, you still want to come across as a relatively calm and composed person with a sense of responsibility and professionalism. Wearing faded jeans and a tee that looks like you just got it from the washing a few hours ago will just not do for your reputation at work. When wearing jeans to work, you might also want to avoid things such as holes or else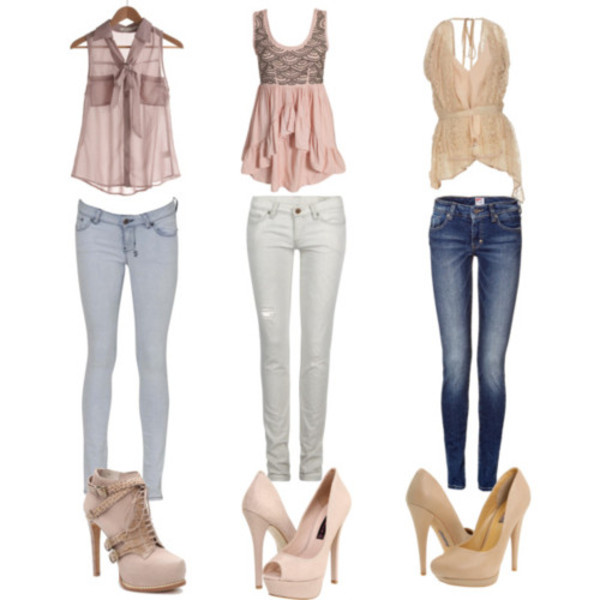 Don't wear jeans that don't fit you well
For the purpose of getting into jeans on a workday, don't wear jeans that are too tight or else too loose. Your jeans will need to fit you right, matching your level of maturity. You are not in high school anymore so you better not to what youngsters do and that is wearing jeans that just don't look like they've been purchased for them.

Don't wear jeans with a formal shirt and a bow tie
As we established above, jeans are casual clothes and it would not be right for you to confuse them with formal wear. Don't replace your trousers with jeans leaving everything else intact. When wearing jeans to go to work, you will need to modify your whole look.
Dressing too sexy?
Everyone has the right to dress the way they want, with the exception of dress codes in the work place. But is wearing a form fitting outfit to show off your figure in the office a wise choice? In some offices wearing revealing clothing at work can be a distraction for other associates.
Dressing too sexy can alter the perception your co-workers may have of you. They may even lose respect for you, especially in a corporate environment.
DOs of wearing jeans to work
As far as possible, for the purpose of wearing jeans on a workday, try to stick to dark jeans with either a straight or else a medium fit. Don't try to flatter your assets. Wearing designer jeans might be an option but not a recommended one.
To look professional in jeans, wear them wingtip brogues and complete the look with suede desert boots. Sneakers can be worn as long as they are clean and they show a sleek profile. If you choose to wear a button-down shirt with your jeans, complement it with a blazer and a knit tie.
Be the first to comment