Who is Donatella Versace?
Donatella Versace is an Italian fashion designer and current Vice-President of the Versace Group. She owns 20 percent of the entire stock market assets of Versace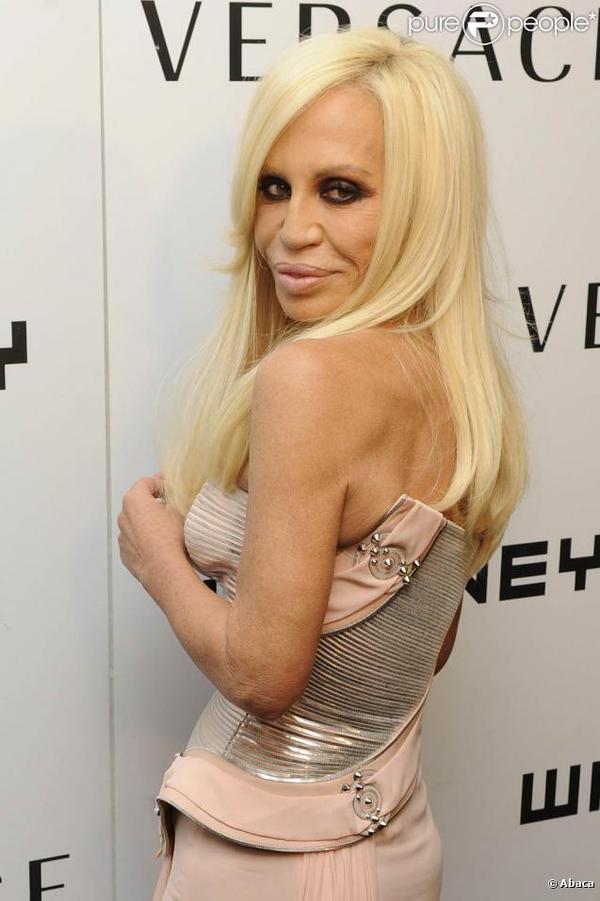 Donatella Versace has has kept the Versace name and empire at the fore-front of fashion since the untimely death of her brother Gianni in 1997, never failing to look anything other than immaculate along the way.
Her own personal image, she says, is in part self-protection: "Fashion is a weapon that you can use when you need it. I think my own look makes people think I'm tough but when they get to know me I'm very different. It's like armour that was useful to me in the first years after Gianni's death. It was difficult to live that pain in public - and to be compared to him when he was the genius and I was only ever the accessory. It was hard to hear people constantly say 'will she make it?' I don't mean to sound like a martyr - just to make the point that I used my personal image to hide all these emotions."
DONATELLA VERSACE isn't worried about competition from celebrities launching their own designer fashion lines. "I think it is more a question of marketing," she says. "Some of these collections are for cheaper, mass market fashion. I don't think that creativity is there."
House of Versace: Gina Gershon becomes Donatella Versace in this lifetime TV show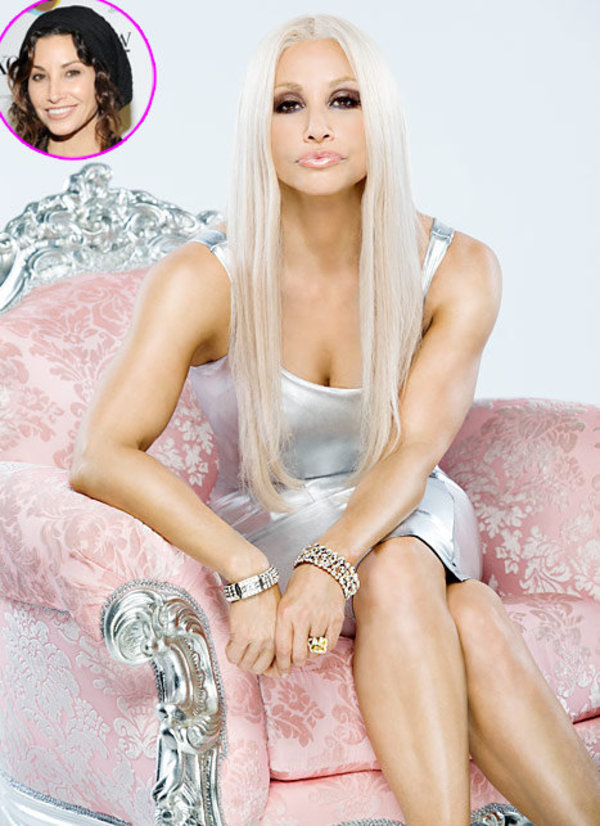 Gina Gershon looks almost unrecognizable as Donatella Versace in the upcoming Lifetime original movie House of Versace.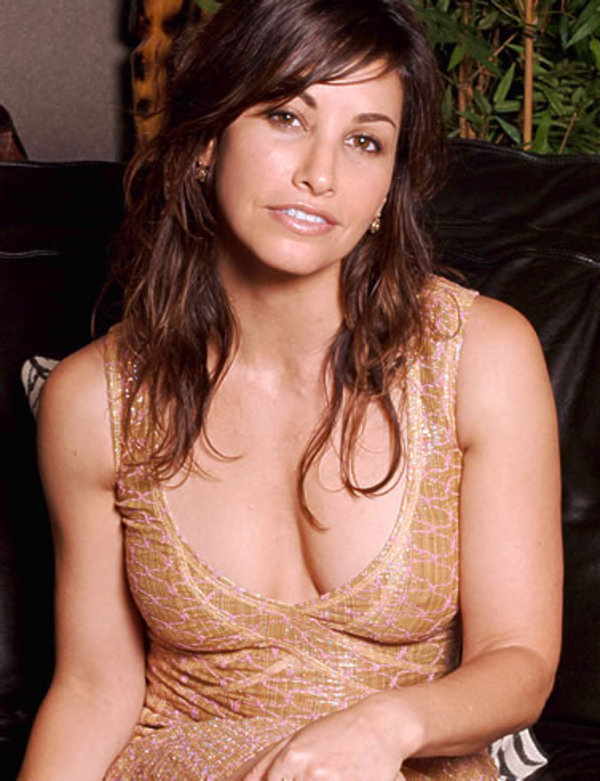 The movie, debuting Oct. 5, will also star Enrico Colantoni as Donatella's late brother Gianni Versace, Colm Feore as brother Santo Versace and Raquel Welch as their Aunt Lucia. The screenplay is based on Deborah Hall's book House of Versace: The Untold Story of Genius, Murder and Survival, and follows Versace's struggle to take over the fashion house following Gianni's brutal murder in 1997.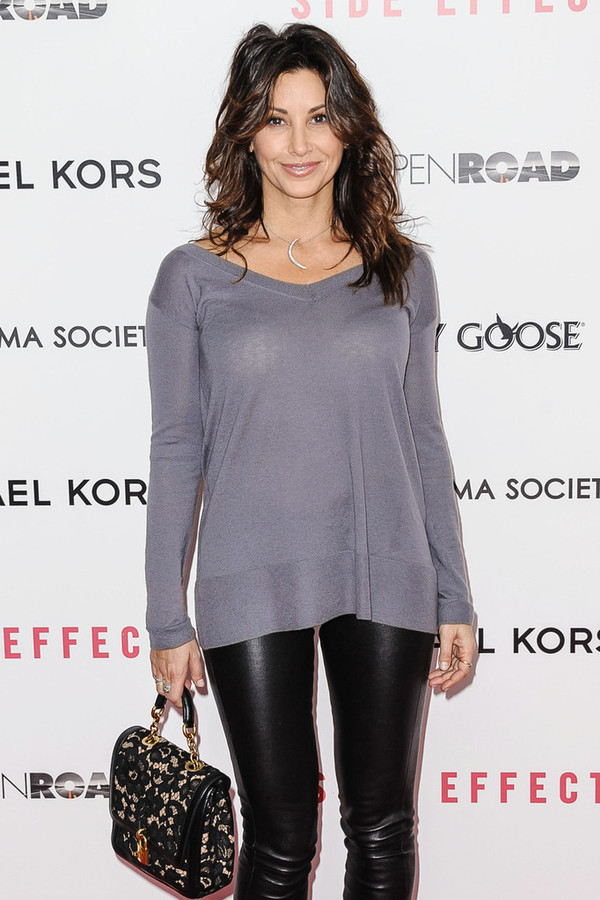 While Gershon certainly has some big shoes to fill in her portrayal of Donatella, she also has serious star power playing backup. She'll be joined on the silver screen by Veronica Mars' Enrico Colantoni, as well as the legendary Raquel Welsh.
Plastic Surgery
Donatella Versace isn't known for having the most natural style, but we definitely didn't expect the designer to call herself out about it.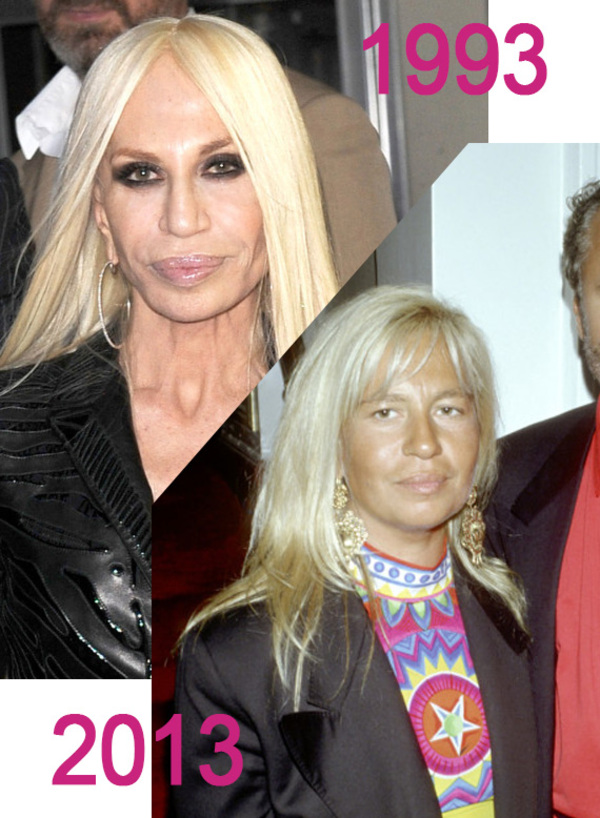 The public reaction to her going under the knife is pretty harsh.
"The only problem is Gina Gershon is a beautiful woman while Donatella Versace is hardly human!! Perhaps this is what Donatella could have looked like if she didn't go too far with plastic surgery? Either way....hardly identical!!"
"Gina Gershon is such a beauty! She just oozes sex appeal. Donatella Versace on the other hand.... well.... does the opposite."
"It seems to me this was the "look" Donatella was going for but it ended up going the other way. If I would of seen Gina before the make-over I never would of thought they could transform her to look like her! Wow, it is amazing, job well done!!!"
"Gina Gershon is hot even at 51, Donatella Versace looks like some sort of thing that used to be human."
Even Gina Gershon has gone under the knife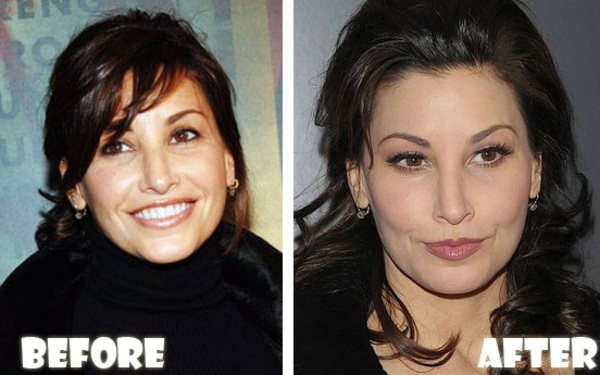 Gina Gershon of Showgirls and...well, any other movie in the 90s that needed a sultry brunette that would work for low pay, has clearly had plastic surgery, noooo question. Sometime between the peak of the time she hit it big in the early 90s with the aforementioned stripper movie and now, she at least had her nose and eyes done. Her nose looks thinner now, less bulbous at the bridge, and slightly pinched at the tip, all signs that a rhinoplasty occurred. As for her eyes, they've definitely gotten wider with age, a sign that she had a blepharoplasty. With all that said, her cosmetic surgery isn't the worse I've seen. She can still probably get roles as "Ex-wife that broods" and "Woman that stares intensely at everything". source: http://www.celebrityplasticsurgery.tv/gina-gershon-before-and-after-plastic-surgery
Be the first to comment