Trends in Edgy Clothing Styles
Edgy style basics, including skinny jeans, leather jackets, boots, jewelry, studs, spikes, and much more! Making a fashion statement by incorporating edgy pieces into your wardrobe should be on the top of your fashion To-Do list.
There are tons of clothes available in the stores at the mall but if you're looking for edgy clothing styles there are a few things you should look out for. While everyone has a few staples in their wardrobe, most of these won't be considered very edgy. Edgy clothing styles might not be right for everyday use but they are the perfect way to make a statement when you go out on the town. You don't want to blend into the crowd while you're at the club so you have to make sure you have some hot, edgy outfits to help keep all eyes on you.
Metallic Prints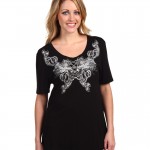 Screen-printing has been around for a long time and has been used to print on t-shirts, sweaters and even jeans. Lately, however, there has been a big rise in clothing printed with metallic prints. These metallic prints are great for any edgy clothing style and are available from all the hottest names. Metallic print tops come in a range of different styles and can be perfect for a night out.
Bling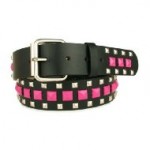 One of the hottest trends in edgy clothing styles is the addition of bling, or adornment, to already edgy outfits. There are some really great tops that have been encrusted with jewels and metal studs to give an otherwise mundane outfit some real attitude. Adornment is a major part of all edgy clothing styles and should be included in anyone's closet.
Vintage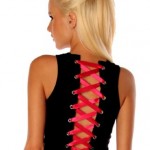 If you're looking for edgy clothing styles there is nothing better than vintage clothing. Many of the top name designers have been designing new outfits that emulate vintage clothing in an attempt to create edgy clothing styles. The best part about buying true vintage clothing is that you'll be getting some high quality outfits at a low price. Modern pseudo-vintage clothing can end up being rather expensive but a trip to the local thrift shop can save you a lot of money and help you add some edgy clothing styles to your wardrobe.
Sometimes you really want your clothes to make a statement, you want your outfit to have some attitude. While there is always a need for basic outfits, every closet should have a few edgy clothing styles to choose from. Whether it's a metallic printed halter-top, a jewel encrusted belt or a vintage dress, there are plenty of edgy clothing styles to choose from this summer.
Be the first to comment