Fashion Sense: What is it?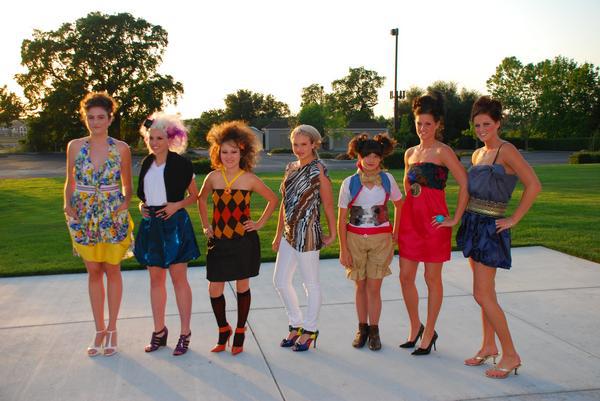 When it is said that a person has fashion sense, this means more than just being aware of the latest fashions and trends. In some cases a person may not follow trends and styles at all and still have good fashion sense. How is this term used and what does it mean if you have good or bad fashion sense?
A person with good fashion sense is someone that can easily put together outfits and ensembles that are flattering to them and that look good when worn. They may be aware of their body type and skin tone so they know the best cuts and styles to fit and flatter, and can wear the right colors while avoiding shades that make them look washed out or that may overpower them. A person with good fashion sense is aware of how their clothes look on them and of how they look when combined to create certain ensembles.
When someone has good fashion sense they may follow trends so that they don't wear outdated clothes or pieces that seem shabby and dated, however, being conscious of the latest styles is not the same as having good fashion sense. A person with a good sense of fashion may be able to wear classic pieces in neutral colors and in cuts that are still stylish. They may even purposely invest in classic pieces that will last for several years no matter the trends. In some cases a person who follows fashion trends may not have good fashion sense, if they wear those trends when they're no longer stylish or if they wear trends that don't flatter them personally.
A person with a poor sense of fashion may not be able to mix and match pieces in a flattering way and may not be aware of how clothes and pieces look on them. For example, they may be wearing certain styles of pants that make their waist look larger or may wear pieces that are too tight. A person without good fashion sense may not know how to combine patterns without an outfit becoming too "loud" or they may mix colors that actually clash.
Someone with poor fashion sense may also dress shabbily or may only be concerned with comfort without realizing how unflattering certain looks can be. As an example, they may wear something comfortable such as sneakers or sweatpants without thinking about how unflattering these clothes look on them. A person with poor fashion sense may also wear clothes that don't fit properly or clothes that are simply outdated, even if they're still in good shape and fit well.
Fashion sense is difficult to learn although a person can develop it over time, if they pay attention to the fashion industry and what makes clothes classic and flattering. Good fashion sense also means investing in pieces that are flattering and attractive, rather than just those that are comfortable. This can create a more fashionable look overall.
Be the first to comment