Fashion Retailing: What is It?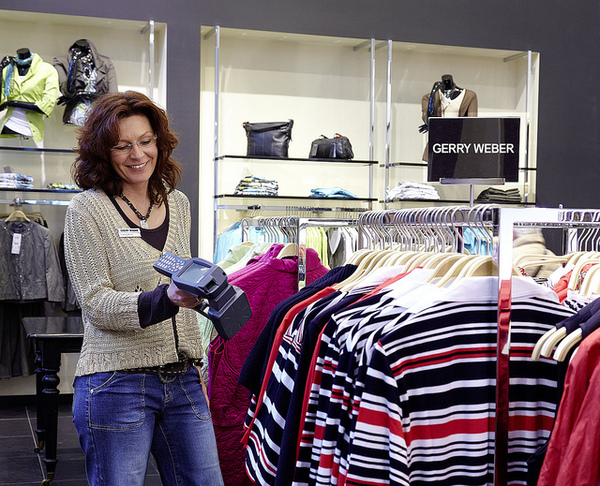 The term retailing refers to the purchasing of items from a distributor or manufacturer, and then selling those items in a store or online. Fashion retailing would then include more than just methods of selling items related to the fashion industry, including shoes, clothes and accessories, but also involves buying those items in order to sell them.
Clothing stores are the most popular and most traditional way of selling fashion items, but today there are many other retail outlets for fashion. A fashion buyer is a part of fashion retailing and needs to understand the selling process, and the retailer also needs to understand what is involved in fashion buying.
Consider both aspects of fashion retailing. Designers and labels come up with designs and then create a line of clothes based on those ideas. High-end designers may have a limited number of pieces and may create just a few lines every year, such as Spring and Summer, Fall and Winter, Resort, and Ready to Wear. Low-end labels may create a large number of items throughout the year for sale at mass market retailers.
A buyer will work for a particular store in order to evaluate all the fashion pieces that are available from designers and manufacturers and decide which ones are a good fit for their customers and how many should be ordered for their stores. They may find these pieces at fashion shows or through advertising and marketing done by these clothing companies and their distributors. They negotiate wholesale prices and quantities.
Once clothing items are purchased for a particular store, they then need to be sold to consumers. The retailer needs to decide on the best way to do this; they need to decide when seasonal clothes should be put out for sale, decide when to have sales, how to display their items on store shelves, and will also determine how long items should be made available for sale before they are pulled from shelves. A retailer also needs to mark up the price of fashion items for sale so he or she can make a profit.
After the shelf life of items has expired, the retailer then needs to pull unsold items from the shelves and determine how to distribute them. They may sell them at a wholesale price to discounters, boutiques, or online stores. These second line stores also need to go through the same process as buyers and retailers, negotiating the price of purchase for themselves, the sales price, shelf life, marketing, and so on.
Fashion retailing can be a complicated part of the fashion industry as retailers need to stay on top of trends and need to create demand for the items they put out for sale. They typically go through the buying process some three to six months before items are set out for sale, and in that time will need to determine pricing, marketing, and factors such as these, for the most success on the retail side of fashion.
Be the first to comment