Fashion Photography: What is it?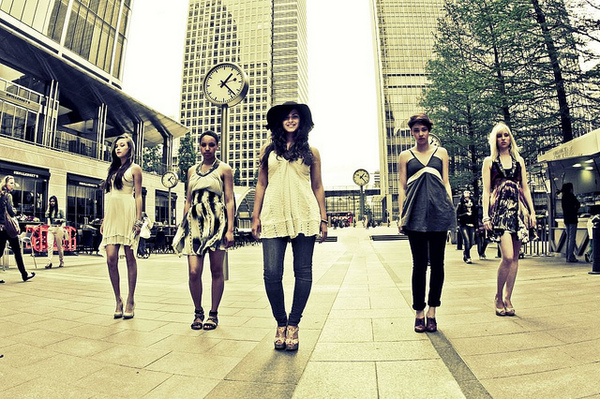 The fashion industry and photography go hand-in-hand. Because fashionable items need to be seen to be advertised, good photography is a must for print ads and for online sales. Fashion photography refers to photography that concentrates on fashion alone, and is a big part of the industry. Fashion magazines like Vogue, Elle, and Harper's Bazaar need cutting edge fashion photography to sell their magazines and to bring visitors to their websites, and designers and labels need the right photographs to advertise their pieces.
Today's fashion photography began in the early 1900s when Conde Nast took over Vogue magazine and the fashion industry began to realize the connection between photographs and fashion pieces. Fashion began to be seen as a fine art and Harper's Bazaar, the main competitor to Vogue, began to feature rival photographs of the industry's leading designs, all of which led to the high glossy fashion magazines we see today, full of photographs of the latest fashion and accessories.
Consider a few ways that fashion photography is different than standard photography. When photographing any product for sale, you need to concentrate on the product itself rather than any model in the photograph. A fashion photographer needs to understand how to work with models while still allowing the fashion itself to take center stage. A photographer may not be the one to put actual ensembles together but they need to set the background and lighting so that every piece shines and so that the photograph looks cohesive, and so that it creates the look the designer or magazine wants.
Fashion is a very trendy industry so photographers are often under pressure to create cutting edge photographs that are unique and even a bit daring or risque, or softer photographs that are a better fit for the fashion. A designer that has created a piece in leather may prefer a more breathtaking and edgy design for a photograph whereas a dress made of lace or something from a spring line may call for an outdoor setting. A good fashion photographer will be able to work with a wide range of fashionable pieces and will be able to create a different look for each.
Many fashion photographers also work live shows, such as those held during Fashion Week. These shows are part of fashion's marketing and the photographs from these shows are needed to entice buyers to consider certain lines. These photographs also help to create trends when shared online and elsewhere, before the pieces arrive on retail shelves. Live shows are often more difficult than posed photographs and take special skill on the part of the photographer.
A fashion photographer typically takes many years of schooling for photography but also for graphic design, and may need to have some training in the fashion industry. They need to understand the marketing aspect of fashion and also need to understand the look that is being created with particular pieces or a particular line, and will need to know how to work with different textiles and pieces.
Be the first to comment