Buying Designer Clothes Online at a Discount
Discount designer sites allow us to own our dream wardrobes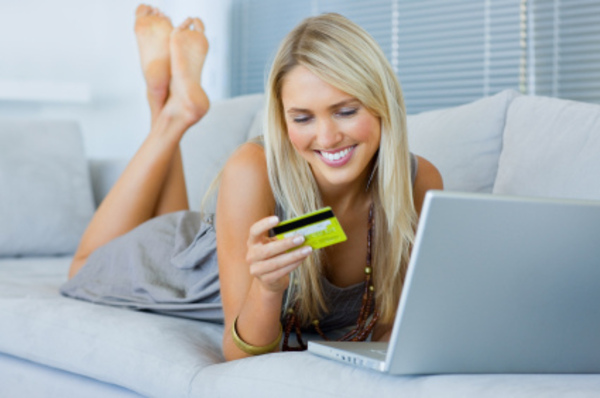 Almost every woman likes to dress up nicely, but for them finding the most ideal piece of clothing can be a trial.
This is because they have to run from one shop to another to lay hands on the best product available. This is the reason shopping online for designer clothes is practical. Along with this, there are several other reasons you should shop online for clothes.
The main benefit of shopping online for clothing is that there you will get all the variety at one place. It doesn't matter if you are looking for maxi dresses or new shirts for work, or any other kind of clothes, you will be able to discover it online. Various kinds of clothes from different manufacturers in varieties of designs, shapes and dimensions.
Make yourself familiar with your size to reduce the need for a return.

When shopping online make sure the page you enter your credit card details on is secure.

Resist the urge to sign up for sponsored credit card offers for an extra discount.
Ordering clothes online also lets you get the cheapest price since you can compare prices from different shops without having to goto one store to the next. All it takes is a few mouse clicks and you're on your way.
Another pro shopping online for clothing has vs a local store is the large selection, local retailers are limited to how much stock they can keep due to their shops physical space. On the internet thousands of products are quickly available for browsing to anyone interested.
A down side of shopping online is that you won't get to try on the clothes in the fitting room before you make your purchase, also you might be overwhelmed by the vast selection. In an attempt to make things easier almost every online retailer has a feature that allows you to narrow down the selection to something more manageable.
How does online shopping work? Shockingly there are still people who have never placed an order online. The process is pretty simple. First you have to add the items you're interested in to your shopping cart usually done with a button labeled "Add to Cart" or a variation of that.
Next you will have to go to the checkout page where it may ask you to register an account with them. Don't worry, this is free of charge and only allows you to place an order with ease the next time around. You will enter details such as your name, address and billing/shipping information.
The last step is to confirm and submit your order for processing. After you purchase is complete you should receive a receipt of your order in your e-mail. In a few days the delivery guy will arrive with your new clothing.
To get the best discounts You should sign up to become a member at one of these popular retail coupon sites.
Still on the fence about shopping online? No problem, you can still benefit by using the internet for a window shopping experience. It can help you gather ideas on what type of outfit you want to put together. Looking at the newest arrivals is a favorite passtime for many women.
So the next time you're thinking about stepping out of the house to visit your local mall, keep in mind that thanks to modern technology you now have to choice to shop until you drop without having to fight the crowds for it.
Be the first to comment