How to Wear Skinny Jeans
Skinny jeans are all the rage, and you don't have to be skinny to wear them. It's really all about proportion. Love the new skinny jeans but not sure how they'll work for you? Find out how to make this new trend work for your figure.
"Skinny jeans" the unisex fashion trend that isn't going away anytime soon. Since skinny jeans are going to be around and remain just as popular as they have come to be over the past couple of years than it is important to know what works and what doesn't when you are trying to design your outfit around the perfect pair of skinny jeans.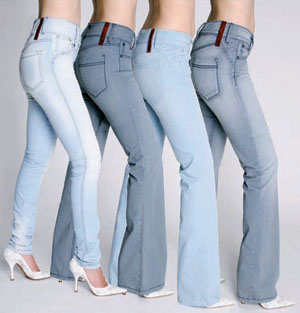 Actually, knowing how to wear skinny jeans is easier than it sounds. A few good pointers in the right direction and you'll be strutting around like you've always had the 'know how'. Or at least - that's the intention.
The easiest way to work out how to wear tight jeans is to think of them as leggings or similar - just remember that they remain what they really are ... a pair of jeans. And jeans can be dressed up or down depending on your mood, event, the day and so on.
Wearing skinny jeans with flats should be done with caution, as it can cause even a thin woman to appear curvy and heavy around the hips. If you want to wear skinny jeans, be sure you find a pair that flatters your body type and will not cause you to appear heavier than you are.
Wearing skinny jeans if your short and curvy
Wearing booties with a pair of skinny jeans can look good if you have a short and curvy figure, adding a flowing top or a blazer the top can help balance out the tightness of the jeans. Some would argue that skinny jeans don't look good on shot and curvy girls but if you know your body type you can.
Before you purchase..
If you have a thicker ankle than you'd like, buy the styles that have the zippers - much easier to climb in and out of

don't, whatever you do, buy a size too small. the correct fit is the best fit

if they're too long, don't worry. It's ok to have a little gather at the ankle. Especially if you're intending to wear your skinny jeans with ankle boots

dark colored skinny jeans work better on plus size women

designer boots almost always work with skinny jeans
Self conscious about your tummy? If you carry a bit more weight in your stomach area you probably cringe at the idea of wearing skinny jeans. A great tip would be avoid wearing low rise and high waist jeans if your tummy concerns you. Not wearing those two types of jeans will avoid a belly bulge or muffin top. Do wear mid rise skinny jeans so the waistband goes across the belly below your belly button and hip bones. Pairing these jeans with a body skimming top and a light jacket can better the look.
Wearing skinny jeans worn with heels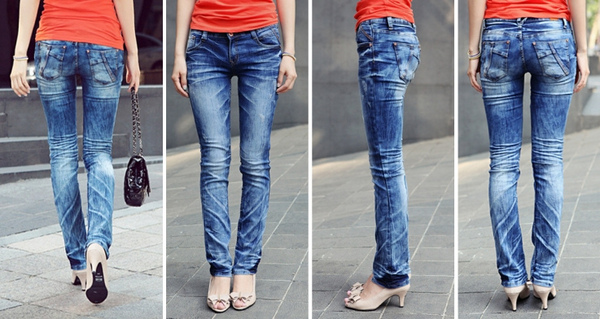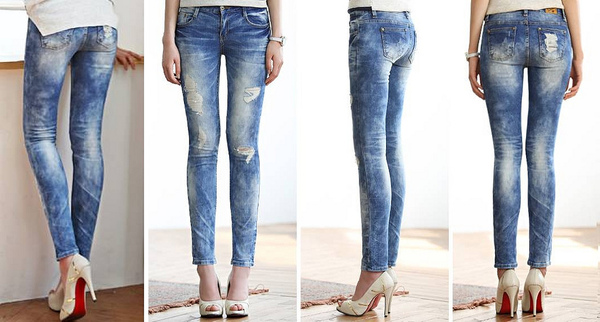 Be the first to comment