How to Dress Great on a Tight Budget
Making a fashion statement on a budget can seem impossible. However, there are some simple (and cheap!) alternatives to spending a fortune on clothes.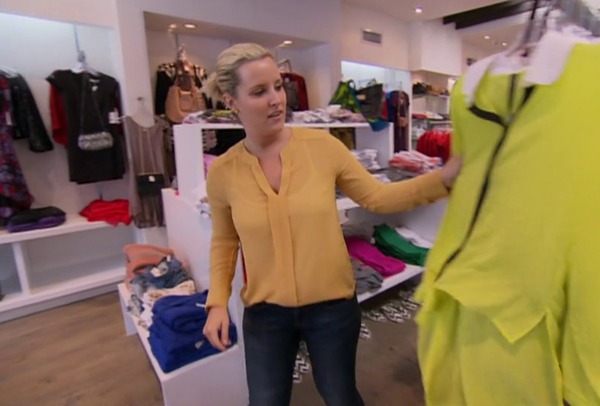 Making better decisions when shopping on a budget doesn't mean you can't be fashionable. Staying dressed in the latest styles and looking good without spending all of your savings seem to be one of the main issues women deal with when shopping. Balancing these issues can be a difficult task to accomplish.
Create a budget: You can't shop on a budget if you don't have one.

Before you buy anything, ask yourself if you really need it.

Wait For The Discounts
The appearance of one is a crucial factor in creating the impression by others towards you. Especially the first impression of others, it is important that your appearance manages to impress others, or that your appearance is able to create positive impression of others towards you.
Therefore, when the appearance is of concern, it is important that you equip yourself with the knowledge on the appropriate way to dress yourself out when you are interacting with people.
However, due to the economical condition in the society nowadays, not many can afford expensive or high-ended accessories and fashion equipments in dressing themselves. Not to worry, there is always a way to dress great on a tight budget.
First of all, the easiest way to get great clothing is to ask around. Ask your friends or families if they know about any discount clothing stores. You can even look up to the advertisements on the newspapers, television, or even on the roadsides to grab hold of the discount clothing store information. There will be a clothing warehouse once in a while and this will be your chance to grab awesome clothing and accessories with an affordable price.
Apart from that, you must also learn the skills of mix and match. It does not matter if you cannot afford to purchase expensive clothing and accessories too frequently. What you need to do is to learn how to make use of what you have and also how to mix and match the clothing and accessories you have with each other.
For instance, you may possess a black dress in your closet. Now what you can do is you can always match the black dress with some other clothing or accessories so that you will not look the same every time you go for an outing. The black dress can be matched with jeans, for instance, so that you get a casual look. Or perhaps you can match your black dress with a leather coat, so you will look stylish and trendy.
Know your budget and stick to it
Decide on how much money you are willing to spend without breaking the bank. When budgeting your money, set aside portions that you would use for your basic needs like food, shelter and other bills to pay. Yes, clothing is also a necessity, but if you can hold off on buying a new dress until you have saved enough money, you will not feel guilty about it.
Dressing well doesn't have to cost a fortune. If you take a little time to plan your needs and treat your wardrobe like the investment that it is, you can make a little go a long way. You can also look like you spend a lot of money on your clothes when all you're really doing is combining a few well-chosen, high-quality pieces.
Not to forget that accessories also play important parts in creating your own look. For instance, a scarf can always be used to match with different types of clothing such as a dress, or even a T-shirt. Scarves are useful accessories because you can wear them with different ways. Thus, instead of sticking to the same way of wearing a scarf around your neck, you can even tie them to your head for a different look.
Besides, you do not need to be too overloaded with accessories or heavy clothing to look great. Always remember that simplicity is the key and this rule can also be applied on the way you dress yourself. Thus, you do not need to constantly purchase new clothing. You can always wear the black dress alone and there you go, you are all set for another great outing with a great look. Overdressing makes one appear to be trying too hard. Therefore, always keep to the simple and you will be fine.
Be the first to comment