Fashion Forward: What is it?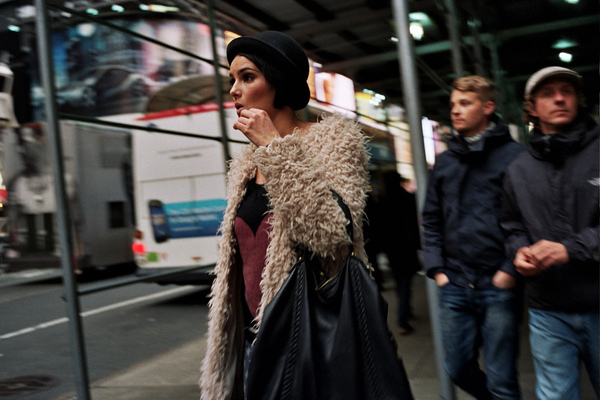 The term "fashion forward" is often used to describe certain people or outfits that are very trendy and stylish, and this phrase is also used to describe unique fashion pieces and ensembles that were created some years ago. What does it mean to be fashion forward or why would certain outfits and ensembles be called fashion forward?
Fashion forward is typically used to describe fashion that is on the cutting edge of style or that may set trends in the future. Something might be described as being fashion forward if it started a trend or became more popular than many people realized it would be, or the term might be used to describe fashion that will probably be very trendy once it is made available to the consumer.
Consider a few example of pieces and styles that are considered fashion forward. Herve Leger created the bandage dress, a dress that began with foundation garments or girdles and which was made with several tight and clingy pieces sewn together, so that it looked as if the body was wrapped in bandages. It was the first dress of its time to be so form-fitting and to use the look of foundation garments in such a way. Today it is considered a very fashion forward piece because it started the trend of creating pieces made from a mixture of spandex and other materials that remained very flattering, and that had the look of foundation pieces.
Another example of fashion forward pieces is the classic Ray-Ban aviator sunglasses. These sunglasses were originally made for pilots during 1936 to protect their eyes and allow them to see better during flight, but they became so popular after being seen on General Douglas MacArthur that they were made available to the public, and their popularity continued to grow as they were worn by celebrities and seen in such movies as Top Gun. Making the aviator frames and style available to the public was a fashion forward moment for Ray-Ban.
Today the term might also be applied to fashionable pieces that some assume would be trendy and stylish in the future, for example, clothes with a space-age look to them, such as those using metallic and plastic materials. Some might describe them as fashion forward, as it may be assumed that these will be the style sometime in the future.
In some cases the term fashion forward can also be used to describe clothes and accessories that are trending right now, or that have recently been revealed by designers for upcoming lines. As an example, many designers showcased hybrid boots for fall and winter of 2013. These are ankle boots that have open toes or open heels, or both. The trend was unique and advertised several months before the fall and winter season of 2013, so it was considered fashion forward. When a designer or label showcases something new and different and very unique for an upcoming line, it may be described as being fashion forward.
Be the first to comment