Fashion Conscious: What is it?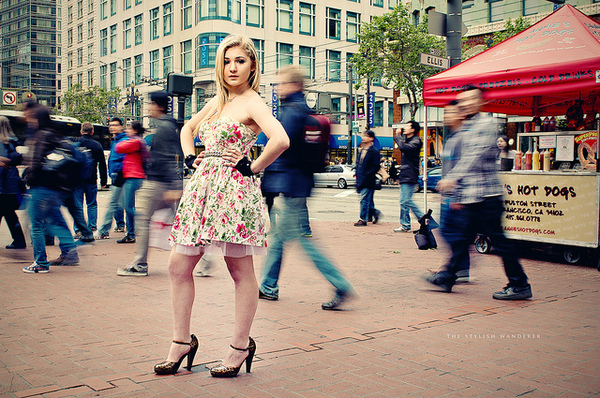 You may have heard the term "fashion conscious" being used to describe a particular person or group, and may have wondered what that term means exactly. In short, a person who is "fashion conscious" is one who is aware of fashion trends and styles and who may want to wear only the latest looks or go to places considered trendy. They are sensitive to designer labels and high-end clothes and accessories and feel these are superior to other brands.
The term "fashion conscious" is different than the term "fashion sense." A person who has fashion sense is aware of how clothes and accessories look on them and they are able to put together flattering ensembles and outfits. They may also be able to create a unique look for themselves by choosing particular pieces or by mixing and matching items in their wardrobe. A person with good fashion sense typically looks good in flattering clothes, but may not necessarily be concerned with trends and current styles. They may not be concerned with names on labels but only with how pieces look on them.
On the other hand, someone who is fashion conscious may also have a good sense of the right fashion for themselves, but the term is more specific in that it applies to someone who wants to wear the latest pieces. They may also only want to wear designer clothes that others consider fashionable and trendy. They are aware of what is currently being offered by the best labels and design houses and may follow the advice of stylists and even fashion bloggers rather than trying to make their own style.
A person who is fashion conscious may also choose trendy and fashionable clothes even if they're not always the most flattering to them. If skinny jeans are in style and are being offered by high-end designers, the fashion conscious will want to wear skinny jeans even if they don't necessarily have the figure for it.
The fashion conscious person will also be aware of what others are wearing and may instantly recognize certain labels and brands. In extreme cases they may avoid being seen with someone who isn't concerned about trends and the latest styles.
Someone who is fashion conscious may also be aware of trends in other areas, such as the "hottest" places to vacation or the latest nightclubs to open in certain cities. They may follow news reports of where celebrities party and take their holiday, and want to be in those same places. Their idea of what's fashionable and trendy is not limited to just their wardrobe and accessories but also to how they live their life.
Being fashion conscious is necessary for many careers in the fashion industry, as buyers and retailers need to follow trends and respect them in order to be successful. Writers and bloggers also need to keep up with the latest styles since these change regularly.
Be the first to comment