The Best Fashion Bloggers and Big Brands
Usually stemming from blogspot fashion blogs, these independent fashion bloggers gain a following and become a brand of their own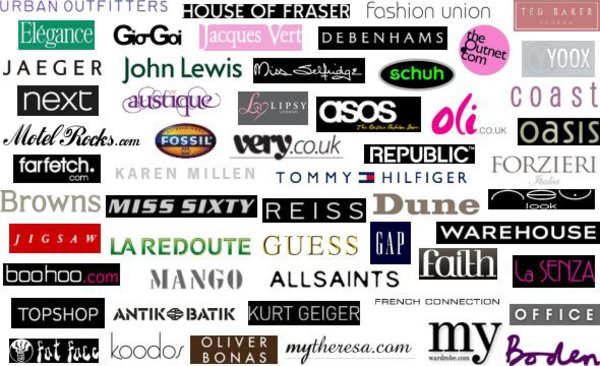 Just having a fashion blog doesn't open the doors for you to work with the biggest names in fashion, it takes much more. Consider the tips below if you're interested in working with major labels on your blog. If you don't know by now, bloggers can get really nice jobs helping brands give a boost to their products. They need an outlet of influence, and what better way to get known online than by using a blogger and their high traffic blogs as advertising space. With that being said, there are always a few things a blogger can take to heart when it comes to getting more work. Let's take a look at some tips to help you as a blogger improve.
Your media kit is your selling point What this basically means is you have to have a sheet that summarizes your blog and how it performs. Make sure to include subscribers, page views, popular posts, etc. Having it readily available on your site via a medium like Google docs is also very efficient.
For help in getting this started read more about how to make a media kit here.
Never underestimate a search box When people look for bloggers to help spread the word about their products or brands they want a site geared toward simplicity. One of the easiest ways to do this is to add a search function to your blog. People who wish to use your blog as a content medium will be able to search through posts, links, and other key words or phrases. The more things they can find in your blog that relates their product to your blog, the more they will want to work with you and have a long term relationship with you.
Not sure how to add search to your website? follow these instructions.
You need to be conveniently contacted Being able to be readily contacted is important if you are going to work with brand names or products. Make sure there is an email or good way to contact you, (do not use a contact form) on your about and front pages of your blog.
A photo is worth a thousand words Brands want to see your photo. They want to have a better idea of who they are working with. Remember, you are being hired, not your blog. Have a simple yet professional photo of yourself on your blog.
Be social. Use social media So many times people make a blog but don't bridge back to social media sites like Facebook, Twitter, Instagram, etc. These sites are the new way to market and will be for the foreseeable future. You want to show that you have a following here and a good and active one as well.
Link back to your blog Facebook profiles can either make or break you in this business. Just as you need to link to your social media profiles and fan pages, your blog needs to be included in your Facebook profiles and fan pages, YouTube channels, etc. You want the brand you are working for to see you know how to market and do it effectively. This is one way of making sure you at least get noticed as a reputable blogger.
Where do you live? Some brands want to develop more of a local presence, or need a local blogger to help boost this specific market. Save yourself some time and added questions by including your location. You just might get more product work tailored to your interests and location if you include this at least on your about me page.
What is your rate? If you know you are experienced enough to charge rates for your services make sure you specify this in your proposals. It's best if clients know up front so that the both of you don't waste any time if A you are only looking for paid work and not experience, and B they are only looking for guest posters who need the experience.
Get your own domain Every professional blogger will tell you if you don't have a domain to host your blog it is not professional and they are absolutely right. Your domain is like your little piece of home on the world wide web, and if advertisers can see that you professionally host your blog, they will feel better knowing you can provide the best service for their dollars. While it is okay to start a WordPress or blogspot blog in the beginning, if you wish to really make money with your blog, spend the money on a domain for each blog you own.
Contractual obligations If you are in another contract with another brand or product, mention this in your about me page. Remember, in the world of business not all advertisers jive well with each other. They don't want to see their competitors being advertised on your blog if they decide to work with you, so make sure this is clearly stated in your about me section.
Working as a sphere of influence for brand names and products can be a rewarding and fun job for the blogger. You will gain lots of experience and even monetary compensation in a lot of cases but you have to present yourself in a friendly and professional manner. Follow these tips and you will at least be noticed. Blog on and good luck.
Be the first to comment