So You Want To Be A Fashion Designer?
Sometimes fashion designing sounds like a dream job, right? Unfortunately, it can also be one of the hardest professions to get into.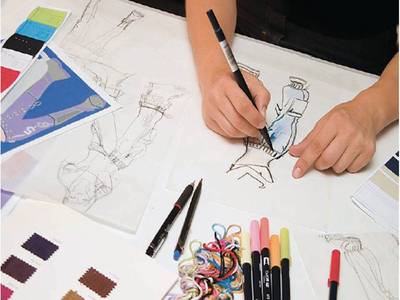 You have a passion for fashion and a great eye for knowing what kind of materials and clothing to mix together to create some eye catching and inspiring styles. Your talent has gained the attention of your family, friends and even your community and now you are ready to take the world by storm and become a fashion designer.
While it does take a great eye and a passion for the fashion industry to become a fashion designer there is a bit more to starting such a career than knowing what shoes look super with what dress or that a scarf will make a certain sweater more appealing. Not only do you need to have a working knowledge of today's fashion trends as well as the history of fashion there are a few other skills you are going to need as well.
Actual Experience Sewing
In order to become a fashion designer you are first going to have to become an apprentice or go to a fashion school. In order to do this you are going to need a portfolio of your own concepts and designs.
Having the experience to design your own patterns, cut the material, and do the sewing including the hand sewing will not only enable you to create your own designs for your portfolio but, will also give you the working knowledge of what goes into making an outfit from the initial concept to finished product. It will also help you to know what designs are less viable than others.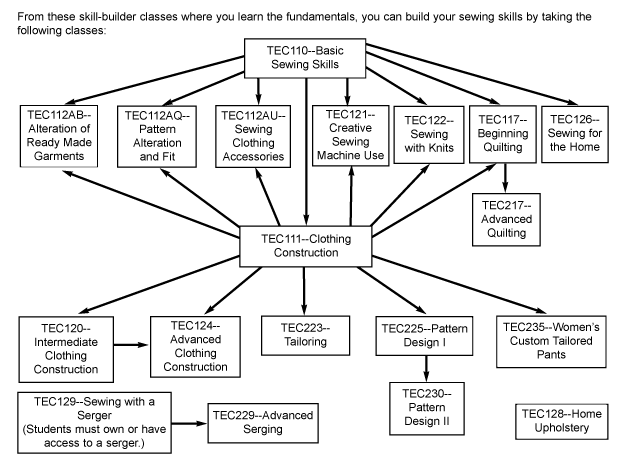 Sketching Designs
A sketching class may also come in handy as being able to sketch a design or at least a concept will help those working with you to visualize what you want. It is also a great skill to have when brainstorming or when simply wanting to capture that idea that is floating around in your head.
There are many routes that fashion designers use to reach their goal. Some learn strictly from working their way up in the fashion industry, some have fashion designer parents who teach them the trade and some combine formal education with experience in the fashion field as a stepping stone to their own designer label.
Whatever route you decide to take be prepared for a lot of hard work and dedication. In most cases it has taken designers years to really break into the business but, they used that time to learn everything they could about the industry inside and out. They also experienced many set backs and failures but, their love of fashion kept them going and working towards their goal.
If you love fashion and truly feel you have the calling to become a fashion designer and are prepared for all the hard work, learning, disappointments and achievements that this field offers then you can begin today by taking those first beginning sewing lessons.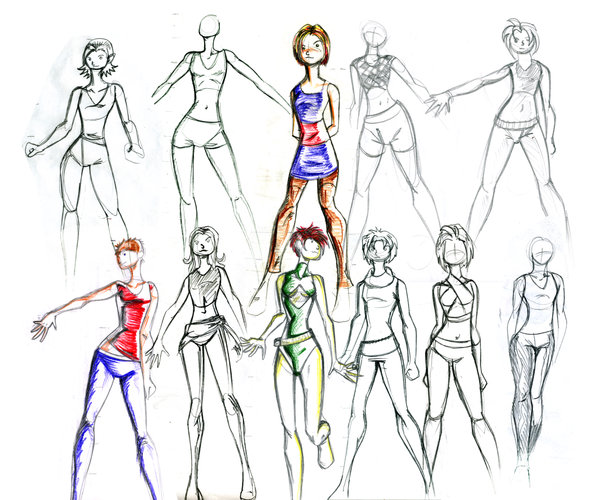 What do fashion designers do?
Fashion designers produce original articles of clothing, accessories, and footwear. They sketch styles, choose materials and patterns, and give directions on how to make the merchandise they designed. Designers generally study fashion trends to create the best designs that will appeal to consumers. It starts by first selecting a theme for a collection followed by sketching the designs for the clothing, footwear and accessories.
The use of computer design programs may assist in this step. The Telestia Creator suite of CAD software is a very popular tool in this stage.
Various manufacturers and trade shows are usually visited to get samples of fabrics that may work for the design. A team of designers is also assembled to create the initial prototype of the design. After the prototype is created the design is then presented to the creative director or showcased in a fashion/trade show.
Last but not least the final product is marketed to clothing retailers or directly to consumers. Being a fashion designer is a broad term that can cover many duties, for instance...
What are some of the careers in fashion?
A clothing designer creates apparel for women, men and children. Including casual wear, sportswear, evening wear, outerwear, intimate and maternity. Footwear designers create different shoes and boots that combine form, comfort and function. A Costume designer designs costumes for performing arts, television products and motion pictures. They also research the styles worn during the period in which the performance takes place. A set budget must be kept when creating for productions. There is even an Accessory designer that comes up styles for handbags, scarves, hats and eyewear.
How many hours do fashion designers work?
The working hours of a fashion design is generally no part time task, most fashion designers work full time. At times long hours must be kept to meet production deadlines or prepare for fashion shows. If a designer is working under a freelance contract they tend to work longer hours and adjust their schedule to favor their client.
Do you have to go to college to be a fashion designer?
College education is not a requirement but most designers entering the industry have some formal education where they've learned design skills, including how to use various CAD software. Employers tend to favor new job applicants with creativity and strong technical understanding of the production process.
What fashion school is the best?
There are many classes available to further your education in fashion design; these classes can improve your knowledge of textiles and fabrics. Developing a portfolio demonstrating your use of various styles and abilities is essential because employers review it to decide whether or not to hire. Take a look at this great article with the Top 50 Fashion Schools In The World: The Fashionista Ranking

Be the first to comment