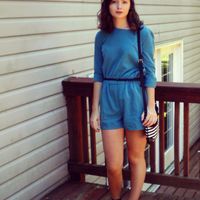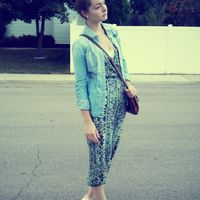 Jumpsuit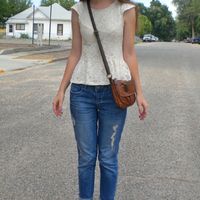 Lace peplum and jeans with holes? YES.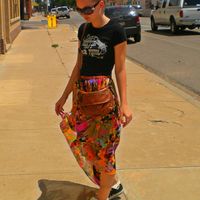 Add a Little Edge to a Floral Flowy High-Low Skirt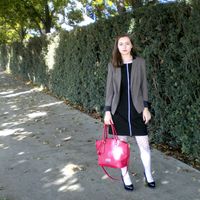 Power Play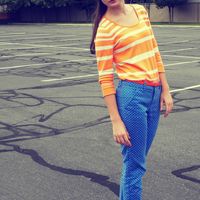 Stripes and Polka Dots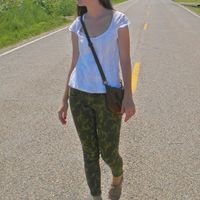 A Summery Take on Camo Skinny Pants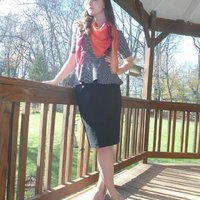 Peplum with a Pop of Color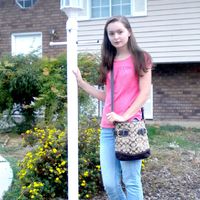 Coral and Capris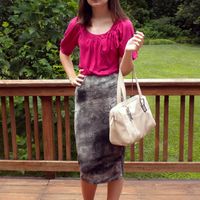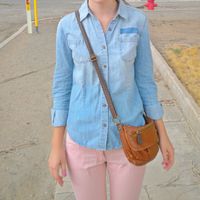 Blush Pink Pants and Denim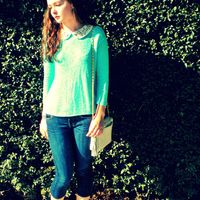 Mint Pearls : Take 2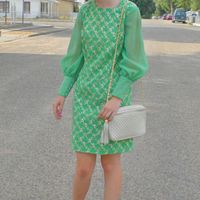 Vintage Treasure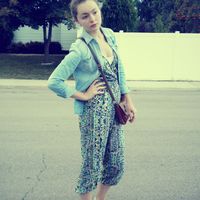 Jumpsuit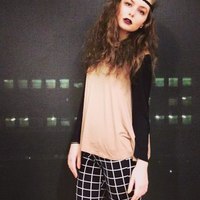 Fierce Symmetry
It's a new era in fashion - there are no rules. It's all about the individual and personal style, wearing high-end, low-end, classic labels, and up-and-coming designers all together. - Alexander McQueen
A person's personal style is roughly equivalent to his or her fashion sense. Some people are highly conscious of their personal style, which may be detailed and planned out, including certain brands, patterns, and designers. Other people simply have an emergent personal style, which they may not be able to articulate, but which they subconsciously use to select clothing. A person's sense of style is often related to his or her social groups, interests, and age, and often to other individual factors as well.
Take a look at what's being worn in Provo, Utah