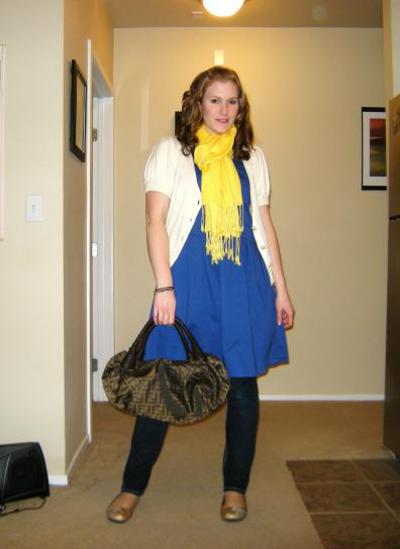 What I Wore
in February 2018 (Winter Season Clothing)
| | | | | | | |
| --- | --- | --- | --- | --- | --- | --- |
| Sun | Mon | Tue | Wed | Thur | Fri | Sat |
| | | | | 1 | 2 | 3 |
| 4 | 5 | 6 | 7 | 8 | 9 | 10 |
| 11 | 12 | 13 | 14 | 15 | 16 | 17 |
| 18 | 19 | 20 | 21 | 22 | 23 | 24 |
| 25 | 26 | 27 | 28 | | | |
What is the outfit calendar? Easily track your style inspirations: Plan what to wear and search what you last wore by event or outfit using the clothing journal. The outfit calendar helps you see what's been worn so you won't wear the same outfit frequently.
About My Style
I just try to dress my body and pick pieces that work well with my complexion. I have to be comfortable for work, and always modest! I'm not picky about brands I'm more concerned about quality and fit. I don't spend a lot of money on my clothes, and I have a very full closet! Remixing what I already own is a challenge, but well worth the time and energy.
My favorite brands/stores are...The expensive ones I cant afford ;-)
But you'll never see me wearing...Socks with sandals, or anything that doesn't work for my body type.
Interesting fashion & style facts about Stephanie

Stephanie H Style Facts


Body Stats : Height, Weight, Size, etc.

Website

| | |
| --- | --- |
| Body Type | Pear, unfortunately! |

| | |
| --- | --- |
| Fashionista | The fashion facts label (also known as the style facts information panel) is a label shown with quick facts about Stephanie's fashion insights. |

Look of the Day

as of Apr 3rd