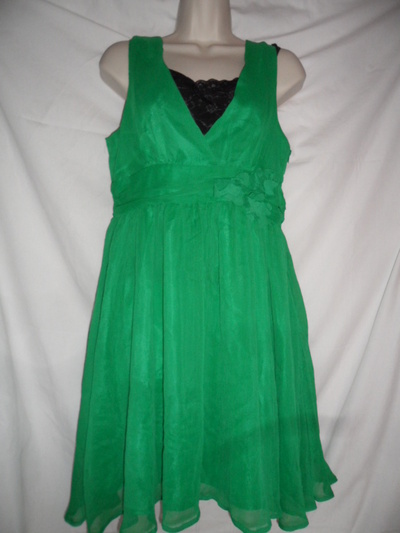 What I Wore
in February 2018 (Winter Season Clothing)
| | | | | | | |
| --- | --- | --- | --- | --- | --- | --- |
| Sun | Mon | Tue | Wed | Thur | Fri | Sat |
| | | | | 1 | 2 | 3 |
| 4 | 5 | 6 | 7 | 8 | 9 | 10 |
| 11 | 12 | 13 | 14 | 15 | 16 | 17 |
| 18 | 19 | 20 | 21 | 22 | 23 | 24 |
| 25 | 26 | 27 | 28 | | | |
What is the outfit calendar? Easily track your style inspirations: Plan what to wear and search what you last wore by event or outfit using the clothing journal. The outfit calendar helps you see what's been worn so you won't wear the same outfit frequently.
About My Style
My favorite style icons are Audrey Hepbrun and Sophia Loren-these ladies kept it classic all the time.
My favorite brands/stores are...Anything Dolce & Gabbana or Chanel-when those won't fit the budget, I love the thrift store for finding vintage clothing.
But you'll never see me wearing...Unkempt, unstyled, thrown together looks-or those awful yoga pants.
Interesting fashion & style facts about Cherelynn

Cherelynn Style Facts


Body Stats : Height, Weight, Size, etc.

Look of the Day

as of Apr 28th

Outfit Style

I love the seer sucker checked fabric-it's perfect for going from church to a bbq! I've got white peep toe kitten heels on to match.

Occasion Wear

Yes, celebrating spring at church with a big bbq party-taking potato salad. Yummy!

Feedback

Just took it off! Was a great time at the bbq and lots of fun photos taken in this outfit.

additional photos →

Outfit Style

This dress is so comfortable and I wear a wee shrug over it to add a splash of color and also to stay warm in an over air conditioned office.

Occasion Wear

Yes-I think everyday is special and unique-so, yep-it was a special Thursday in my book!

Feedback

I have worn it-was comfy and cute!

additional photos →

Outfit Style

I love the Pantone spring trend of 2013 being emerald green. I love wearing green! This is a casual lunch look for meeting a client and going over the makeup look for models at an upcoming shoot.

Occasion Wear

I wore this with flat black shoes, and my favorite hobo bag.

Feedback

I am wearing it-no feedback needed!

additional photos →